If you want to register non-actual stamping or schedule data, create and register a test employee so that the actual data is not affected.
* The stamped data affects the display of the attendance rate and the overtime upper limit regulation.
Also, if you use "KING OF TIME data analysis", it will affect the analysis result. Please be careful.
Employee setting screen

How to delete unnecessary stamping / schedule data
Unnecessary stamped data and schedules can be deleted at once as "Attendance data for non-working work". See here for details.
Deletion method other than the above
If you cannot respond by deleting the out-of-office work data, or if you want to delete the data by specifying a specific period, please delete it by the following method.
1. Log in as a plenipotentiary administrator and open the daily or monthly data screen.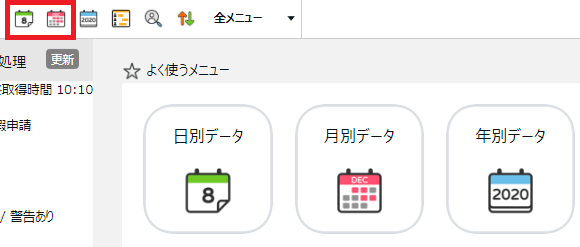 2. Open the test employee's time card screen.
3. Click the edit button (pencil mark) on the date to be deleted.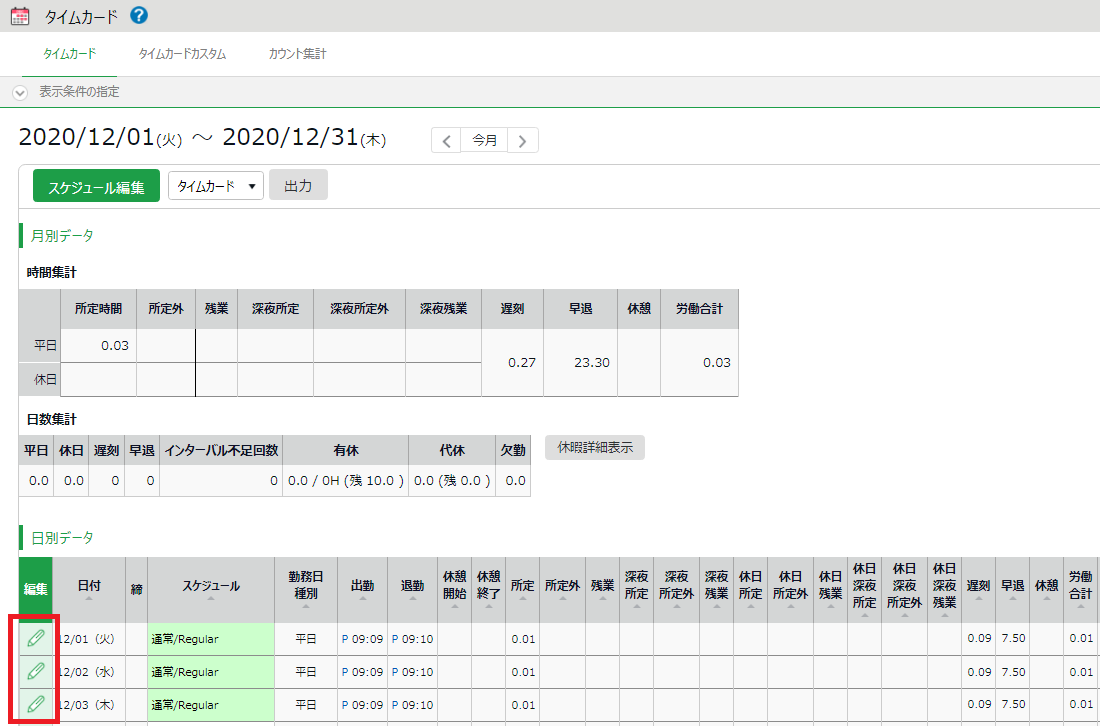 4. Click the Delete Work Entirely button.

5. Click the [Delete] button on the work data deletion confirmation screen.