If you are a master administrator, you can check it.
Employee's time card> Monthly data Click [Confirm monthly total] on the right side of the "Time total" field to display the calculation procedure.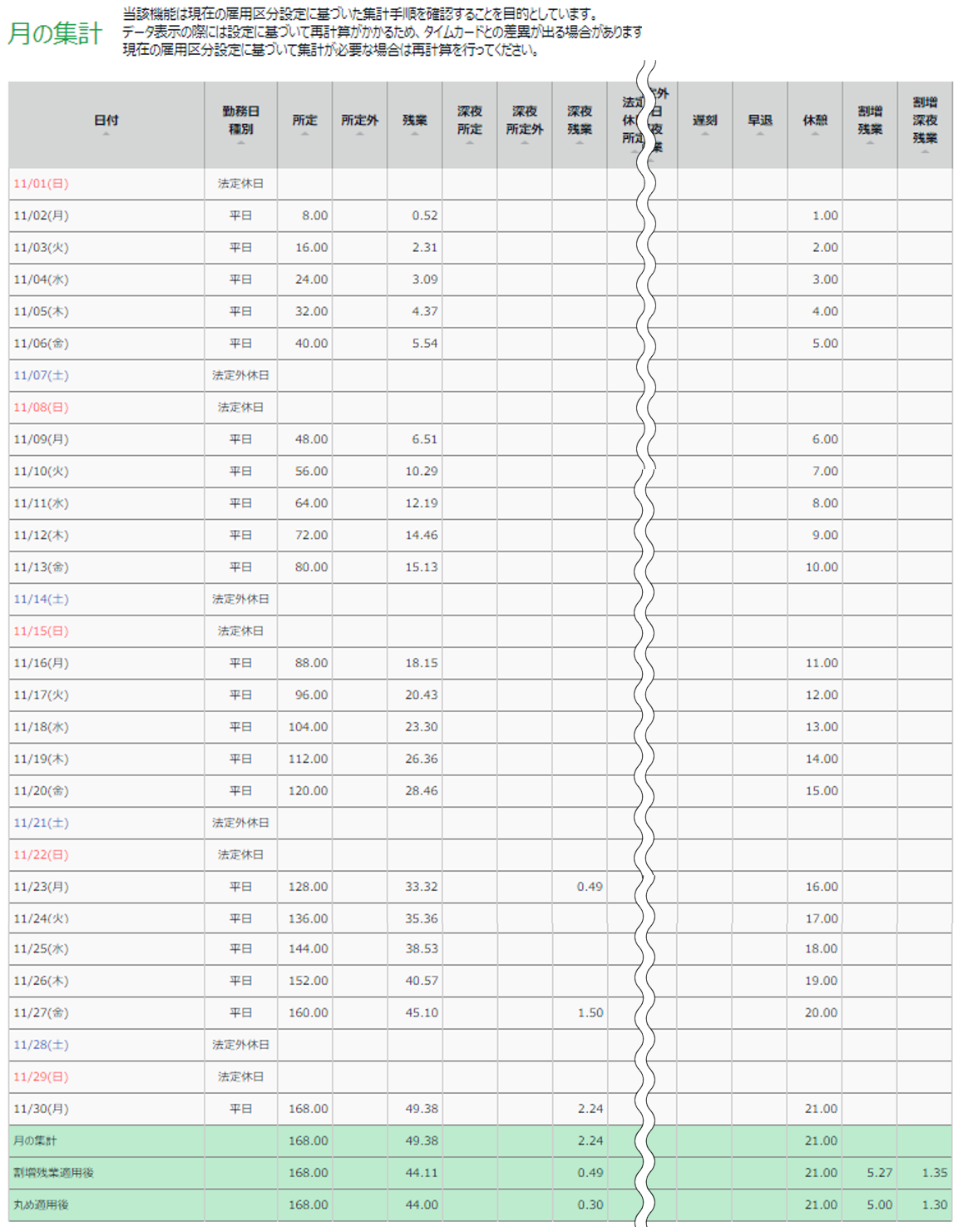 Aggregate time to be displayed on each day of the "month of the aggregate" screen, rather than an aggregate time of only the day, you will see the aggregate time of the cumulative total of up to that day.

Monthly attendance calculations such as extra overtime, rounding, and modified work are displayed in the green line at the bottom of the table before and after application.

How to read the monthly aggregation procedure
Example: Monthly data rounding, extra overtime is set
The order in which monthly data rounding and extra overtime work is applied is "extra overtime → rounding".
Overtime

Monthly summary screen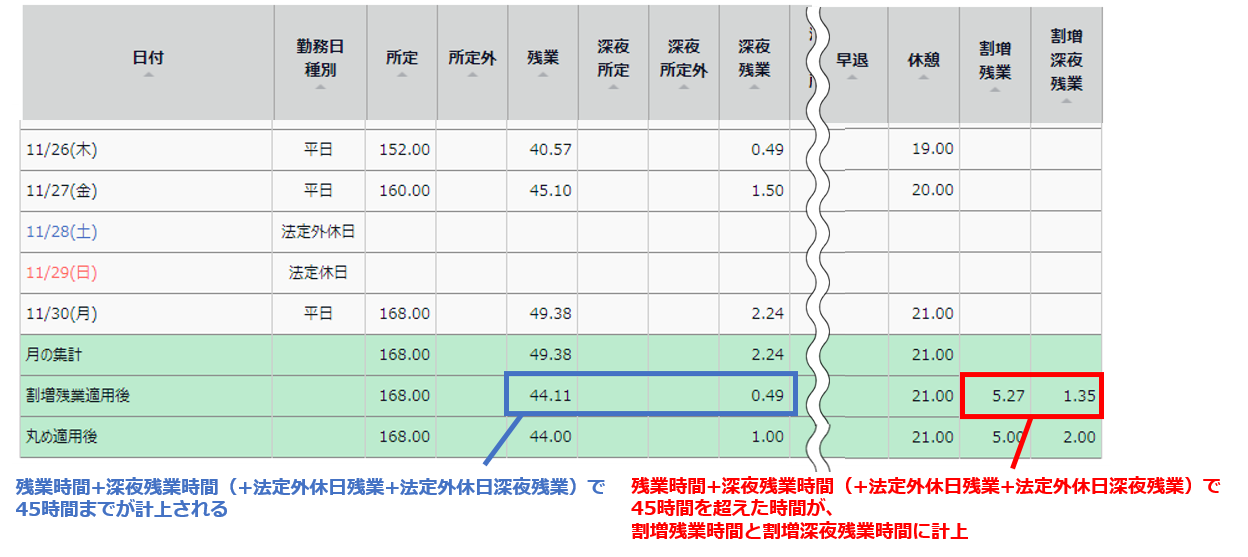 By November 26 , overtime hours are 40.57H and midnight overtime hours are 0.49H .

残業時間40.57H+深夜残業時間0.49H=41.46H
(* The above is a 60-ary display, so 0.60H = 1H.)
Since the "extra start time" is 45 hours, it is 3.14 hours until the extra overtime is recorded. In addition, since "additional priority: late-night overtime (midnight on non-statutory holidays) is preferentially recorded in extra overtime hours ", the priority recorded in extra overtime is midnight overtime → overtime hours .
From November 27th, the additional overtime hours will be recorded.
Total on November 27: Overtime hours 4.13H, Midnight overtime hours 1.01H
It is 3.14H until it is recorded as extra overtime, and the priority to be recorded as extra overtime is from midnight overtime.
Here, overtime hours will be allocated to the remaining 3.14H.
Of the 4.13 hours of overtime, 3.14 hours is recorded as normal overtime and the remaining 0.59 hours is recorded as extra overtime.
Therefore, overtime hours are 3.14H, extra overtime is 0.59H, and extra midnight overtime is 1.01H.
All "overtime hours" and "midnight overtime hours" after November 28 are included in "extra overtime hours" and "extra midnight overtime hours".
Round

Set the rounding of "prescribed", "non-scheduled", "overtime", "midnight scheduled", "midnight non-scheduled", and "midnight overtime" to special 60 ( rounded down from 1 to 29 minutes, rounded up from 30 to 59) .
Month summary screen (in 60-ary notation)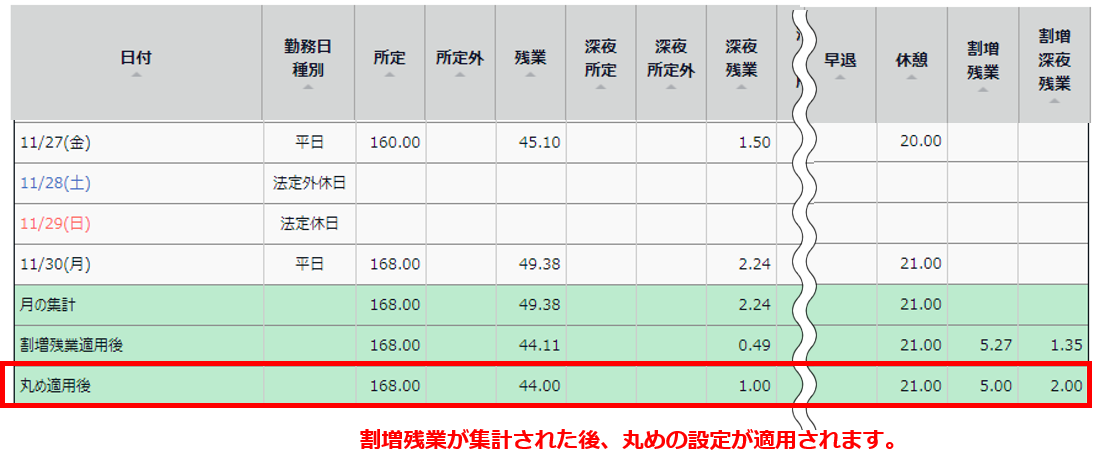 Predetermined time: 168.00H (without rounding)
残業:44.11H
  →44.00H (rounded down)
深夜残業:0.49H
    →1.00H (rounded up)
割増残業:5.27H
    →5.00H (rounded down)
Extra midnight overtime: 1.35H
      →2.00H (rounded up)