* This article is for direct sales customers. If you have a contract with a dealer, please contact the person in charge of the dealer.
The authentication reader places an order from the "Cart" in the Master admin Account.
please note
Finger vein readers and finger hybrid readers purchased from 

other than

 us or your contracted retailer are not covered by support or warranty.
How to use the cart
1. Log in with your master admin account and click "Cart" at the bottom left of the screen.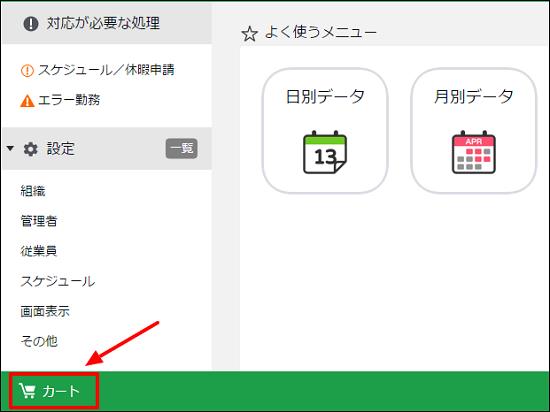 2. The shopping cart screen will open, so please proceed with the purchase procedure.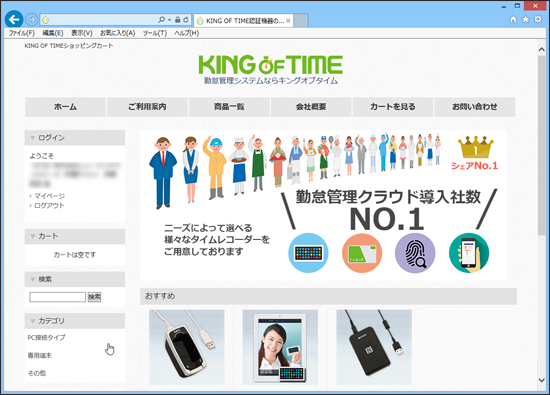 3. You can check the purchase procedure from the "Usage Guide" in the shopping cart.

About payment method
The payment method for the authentication reader is "bank transfer" or "credit card payment". In the case of "bank transfer", it will be arranged after payment is confirmed.