*This content is for direct sales. If you have a contract with an agent, please contact the person in charge of the agent.
You can order the certification leader from the cart in the Master administrator account.
How to use the cart
1. Log in with an all-rights administrator account and click the "Cart" link at the bottom left of the screen.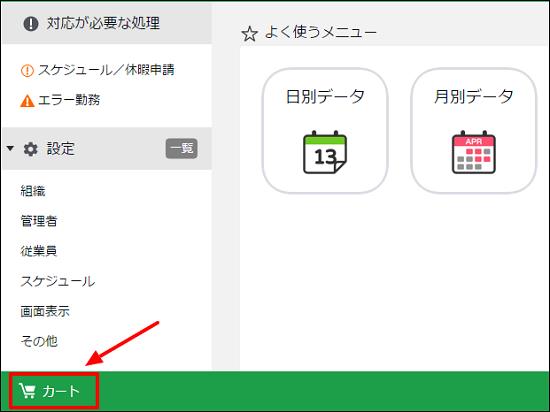 2. The shopping cart screen will open, so please proceed from here.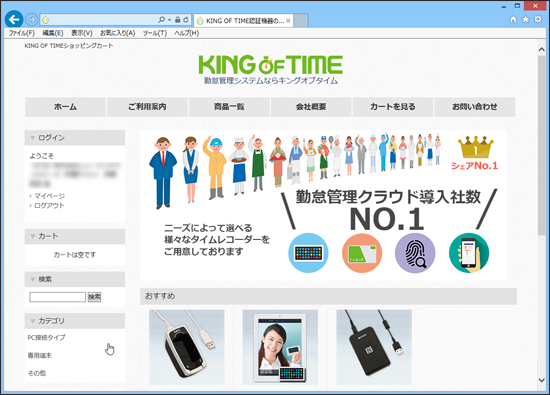 3. You can check the procedure of purchase procedure from the "Usage Guide" in the shopping cart.