Since the administrator account and employee account are different, each has its own ID and PW. Please register both.
Admin account
Edits employee work data and processes applications.

Cannot use for time record
Employee account
Used to record the time attendance, schedules and request applications.

Cannot log in to the administration screen or directly edit your attendance.
The above cannot be integrated. However, it is possible to centralize ID and password management. After logging in as an employee, you can add a function to transition to the management screen as it is.
About centralization of accounts
1. Open Settings > Admin> Admin Settings and click the [Employee Allocation] button of the target employee.
※* This button is not displayed because it cannot be set for the original Master administrator (whose ID is ◯◯◯ 1admin).
* In addition, general administrators cannot assign to other administrators. Only the Master administrator can do it.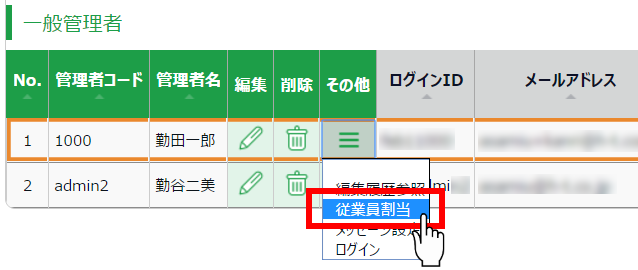 If "Employee Assignment" is not displayed, please inform the Support Center that you would like to use the "Administrator Employee Linking Function".
2. Select the employee you want to assign to the administrator and click the [Save] button.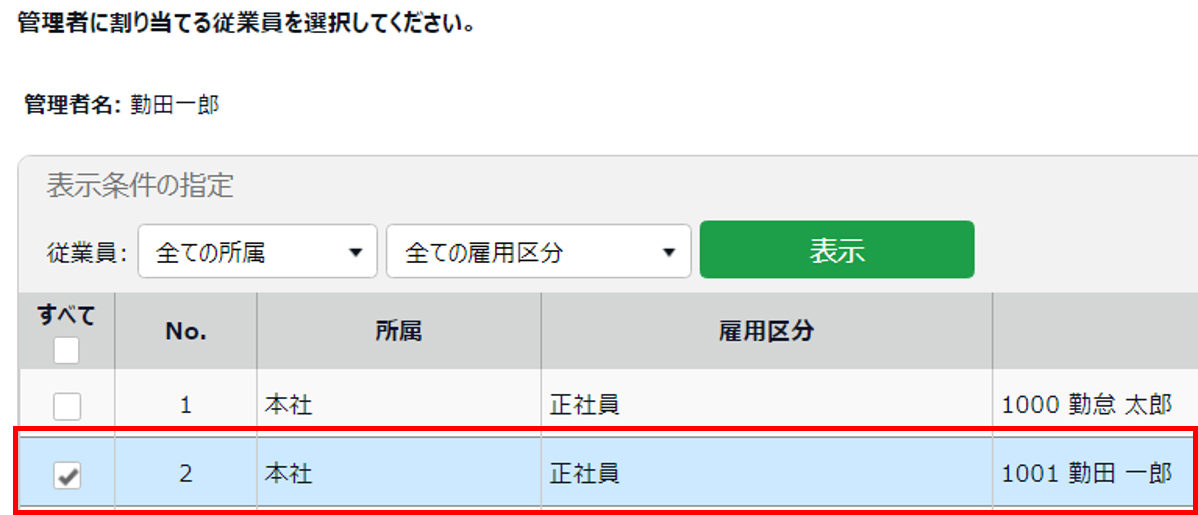 3. This allows you to switch to the management screen as an administrator from the [Attendance management] button on the time card screen logged in as an employee .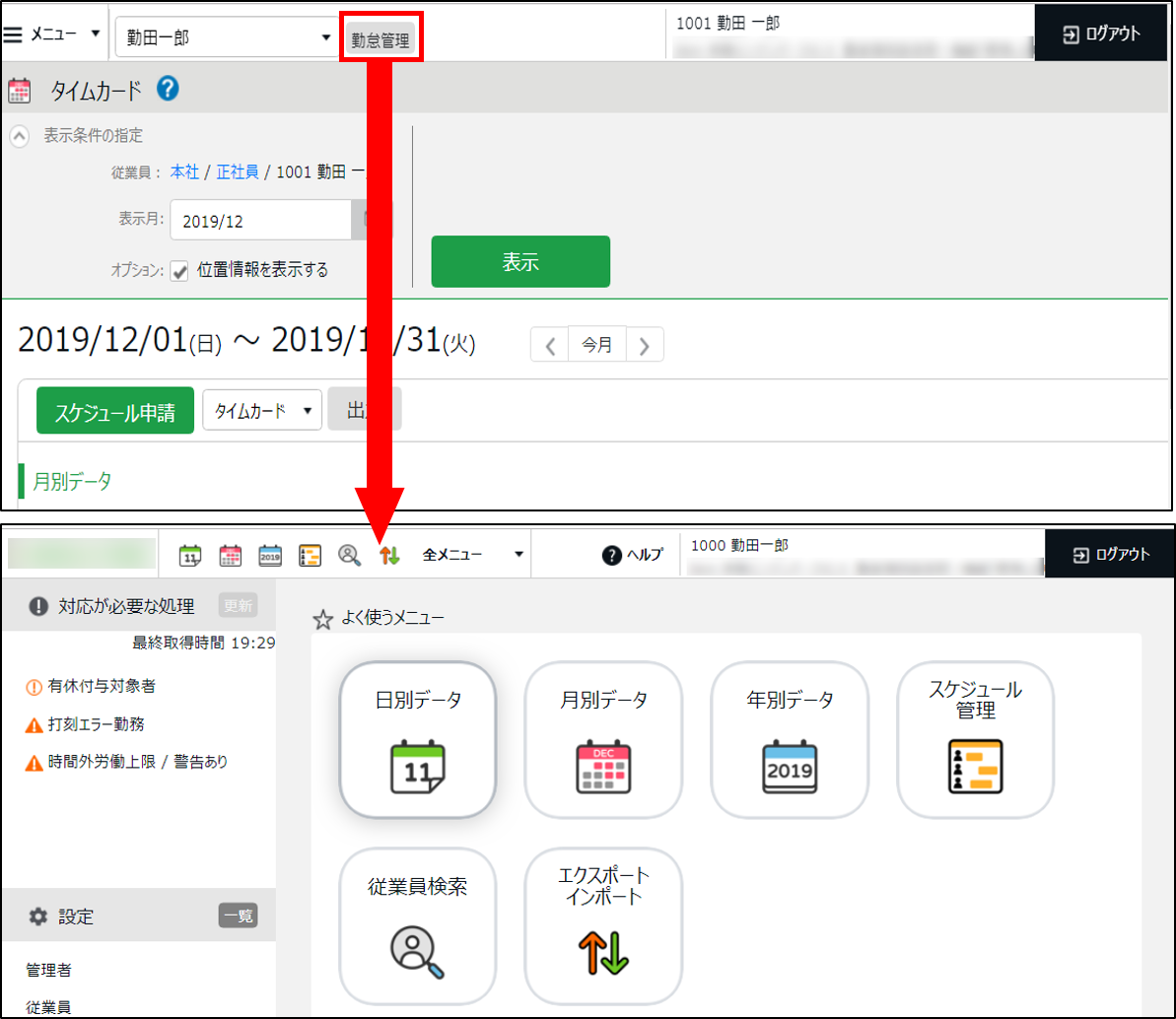 *You cannot change from the management screen to the employee screen.