Each employee account and administrator account has their ID and password, and they are separate. However, if you make the following settings, you can link the employee account and the administrator account to centralize it, and transition from the state of login as an employee (time card screen) to the management screen.
*Please note that it cannot be used in conjunction with two-factor authentication.
Table of contents
Centralization of employee and administrator accounts
1. Log in to the management screen with your full administrator account.
2. Go to Settings > Other > Options and check if the "Admin Employee Link Function" in "Company Info" is "Apply".
3. Open Settings > Admin > Admin Settings, and then click "Employee Allocation" from the appropriate administrator's "Other".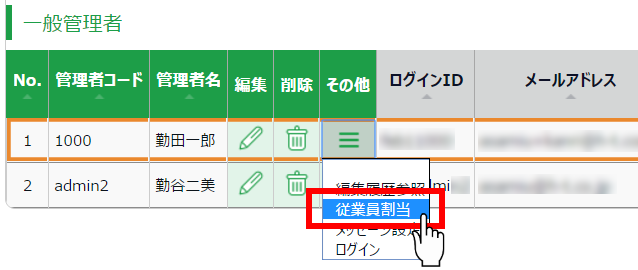 ※The account of the admin master administrator (ID is 0001admin) cannot be linked to the employee account, so [Employee assignment] will not be displayed in "Others".
3. Select the employee you want to assign to the administrator and click Register.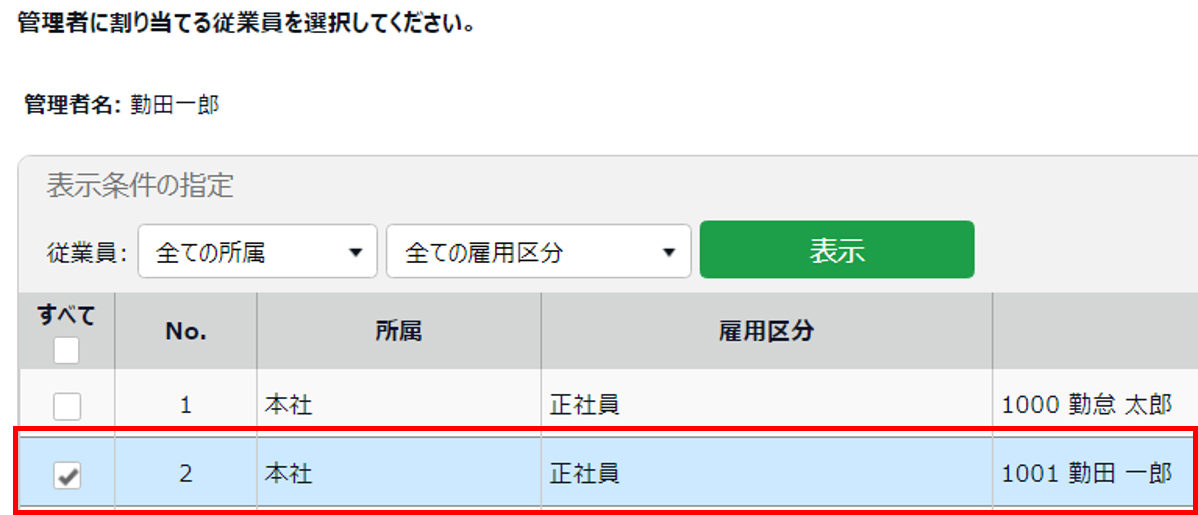 How to transition from the employee screen to the management screen
Log in to the employee account assigned to the administrator above. Click "Log in as Admin" displayed at the top of the screen to go to the management screen.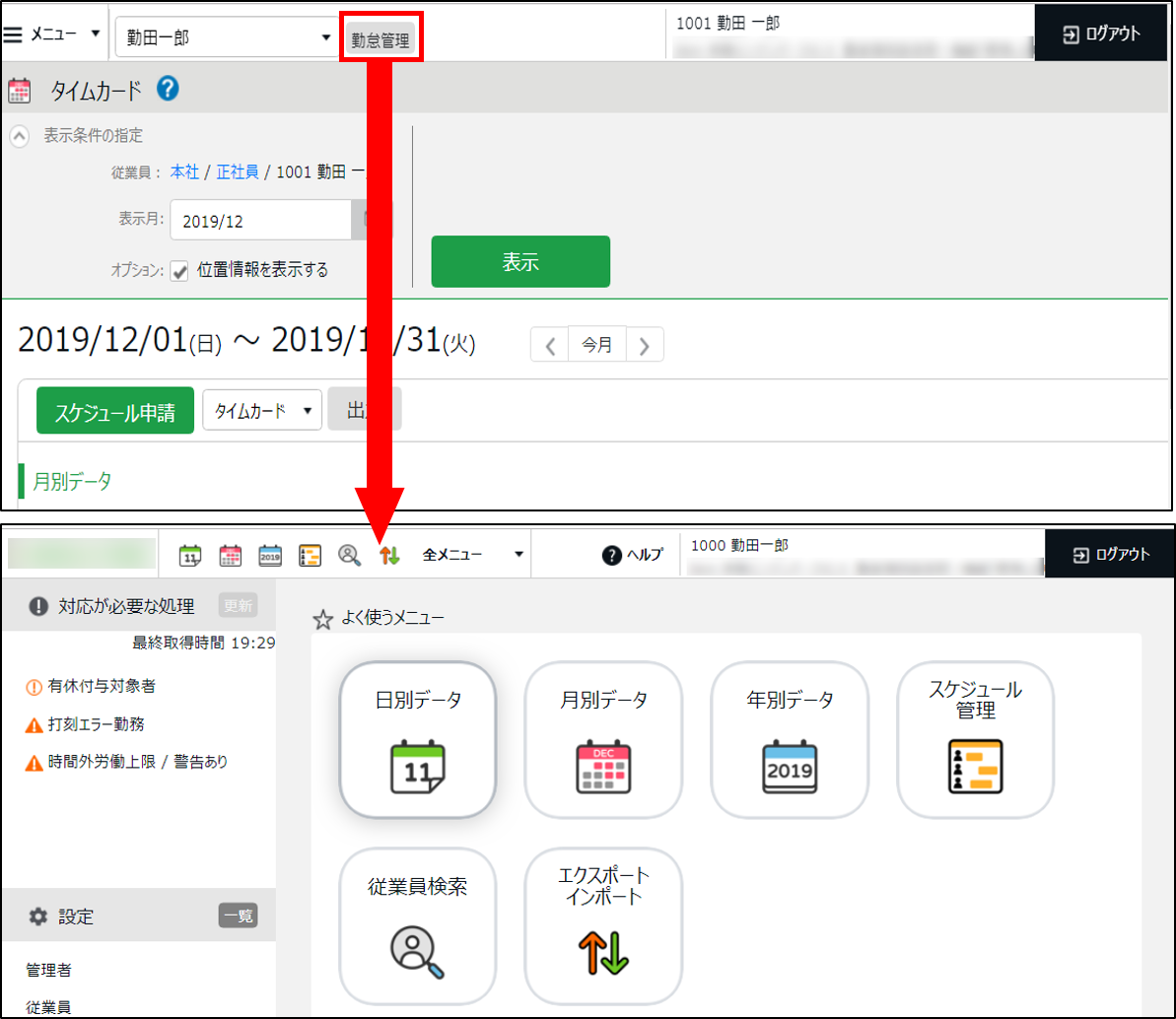 ※You can't transition from the management screen to the employee screen.
The history of login and logout to the management screen is recorded and confirmed. The above operation will also be recorded as a "User Switch" login.

Click here for details