Registration of authentication information such as biometric authentication and IC card authentication can be done from any time recorder of any division. However, it can be disabled by setting in the management screen.
Details
Settings> Organization> Time recorder settings> Basic time recorder settings or time recorder settings for each division [Edit]> Operation settings"
If it is "possible", you can register the certification of employees belonging to other departments. If it is set to "Impossible", only the authentication registration of your own employee will be accepted.
It is possible when the account is issued.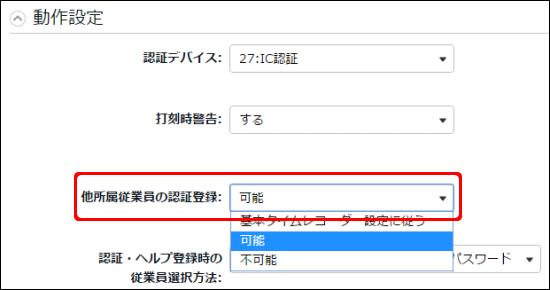 Record with a time recorder other than your own
In the initial state, time records for attendance and leaving can only be done with your own time recorder. If you want to use the time recorder of another division, please register for help.