Customers using various time recorder may be asked for a "certificate" in addition to the connection string when starting the time clock or installing it on a new PC.
In that case, please follow the steps below to register the certificate.
*For general administrators of each department, please contact the master administrator of your company.
Issuing a certificate
1, Settings > Organization> Time Recorder Settings> of the corresponding division than [Ξ]> [Time Recorder URL Send] to access the URL, which is described in [Step 4 certificate display URL.
* In case of password authentication time record, [Step 3 URL for certificate display .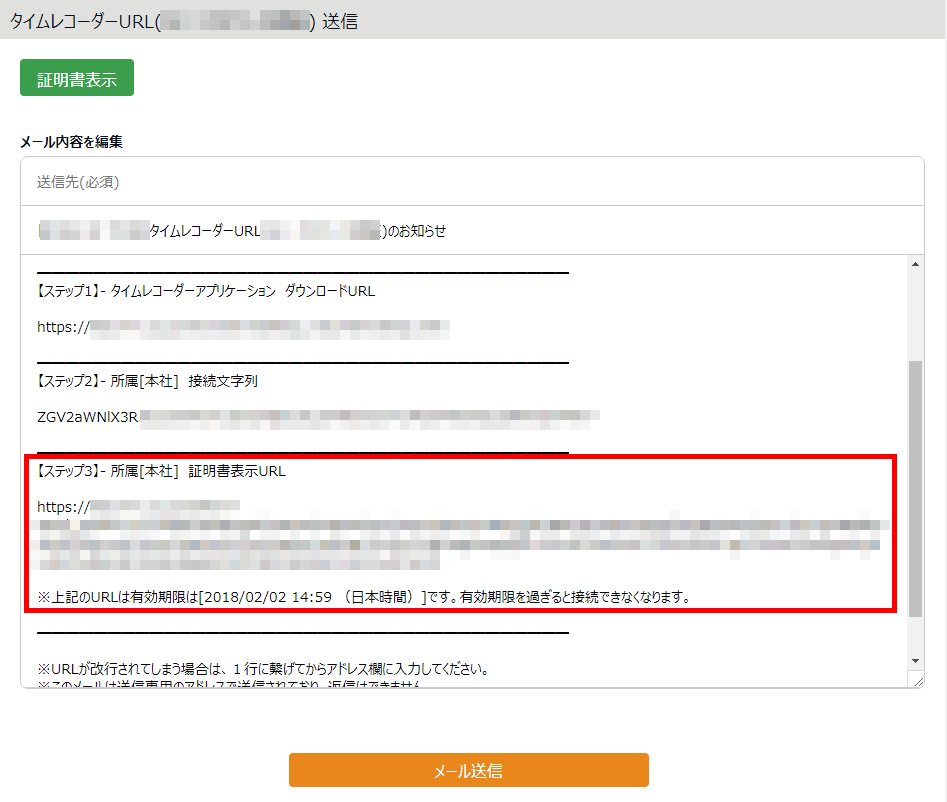 2. Copy the certificate information (character string in red frame) at the access destination.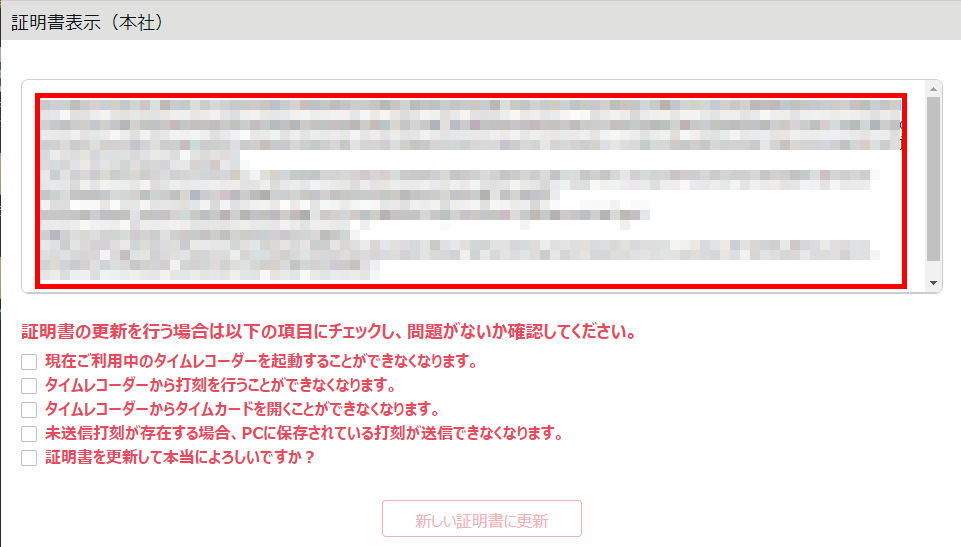 3. Paste the copied character string in the certificate input field of the time recorder and set it.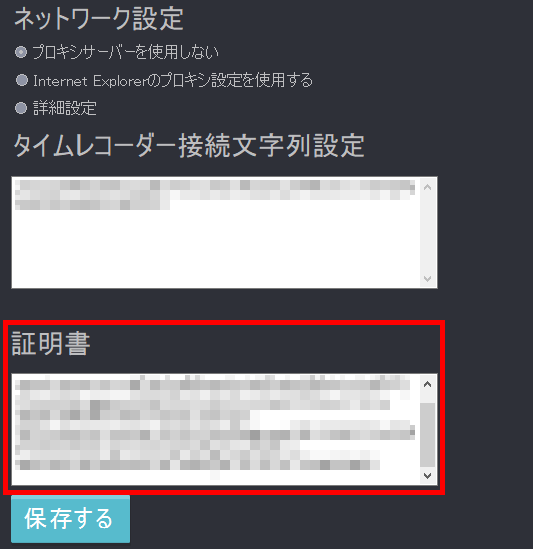 4. Once the registration is complete, the time recorder will start. After that, unless you perform "Update to new certificate" on the management screen, you will not need to enter anything.