The following message may be displayed when installing the driver for the hybrid fingerprint reader.
"Windows cannot verify the digital signature for the drivers required for this device. A recent hardware or software change might have installed a file that is signed incorrectly or damaged, or that might be malicious software from an unknown source."
On Windows 8 or later, if the "Secure Boot" setting is enabled in the BIOS, the above error message may appear and the installation for the finger vein reader is aborted.
In this case, you can proceed by changing the setting from Enabled to Disabled.
* When changing the BIOS settings, you are doing so at your own risk.
Details
1. Hold down the "Windows" key and press the "R" key to start "Run".
2. Execute "msinfo32.exe" and check "Secure Boot Status".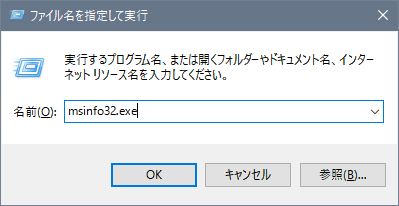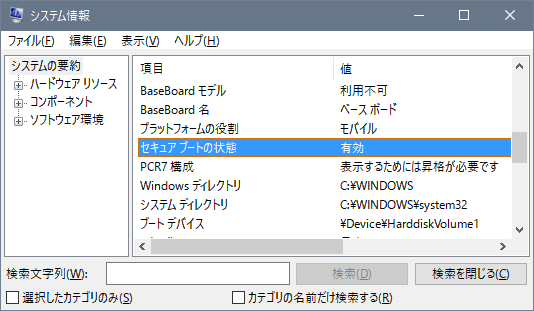 * If "Secure Boot Status" is "Enabled", set "Secure Boot Status" to "Disabled" by the following procedure.
3. Click Start menu> Power, hold down the [SHIFT] key and click Shut Down.
4. Display the BIOS screen when you boot your PC.
* Procedures differ depending on the manufacturer and model. (Example: Press and hold the F2 key for a few seconds immediately after turning on the power of the PC) Contact the manufacturer for how to display the BIOS screen.
5. Change "Secure Boot" in "Security" of "BIOS" to "Do not use" and boot the PC.
6. Execute "msinfo32.exe" again to check "Secure Boot status".
*It is OK if "Secure Boot Status" is "Disabled".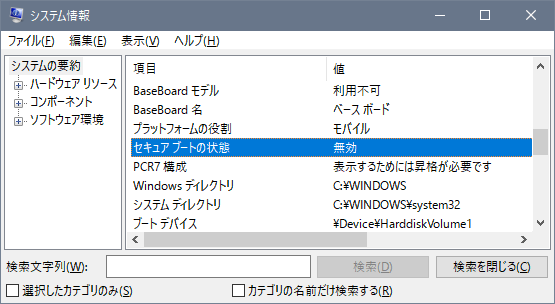 7. After the above procedure, install the driver in the normal procedure.
8. After installation is complete, return Secure Boot to "Use" by following the steps 3 to 5.