◆ All menu > Work data > Yearly data
This screen displays aggregated data such as the number of days worked, the number of vacations taken, and working hours for up to 12 months.
Detailed description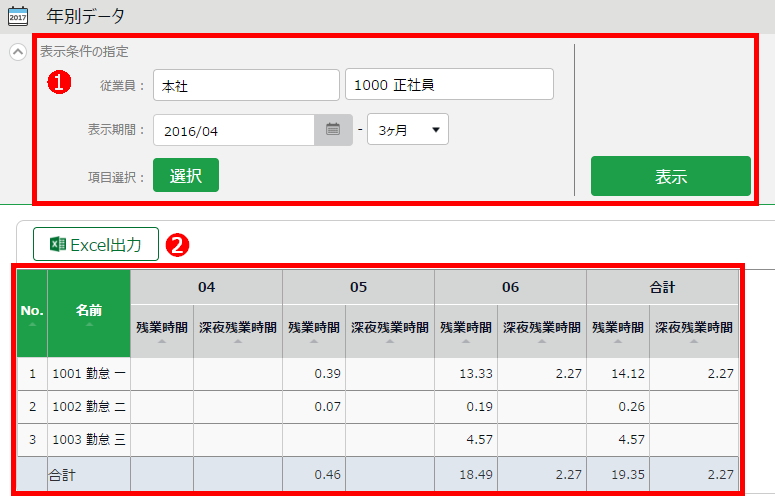 (1)
Specifying display conditions
Select your division, employee type, and display period (up to 12 months). Click the [Display] button to display the data.
Click the [Select] button to display the selection screen for attendance items . Check the items you want to display.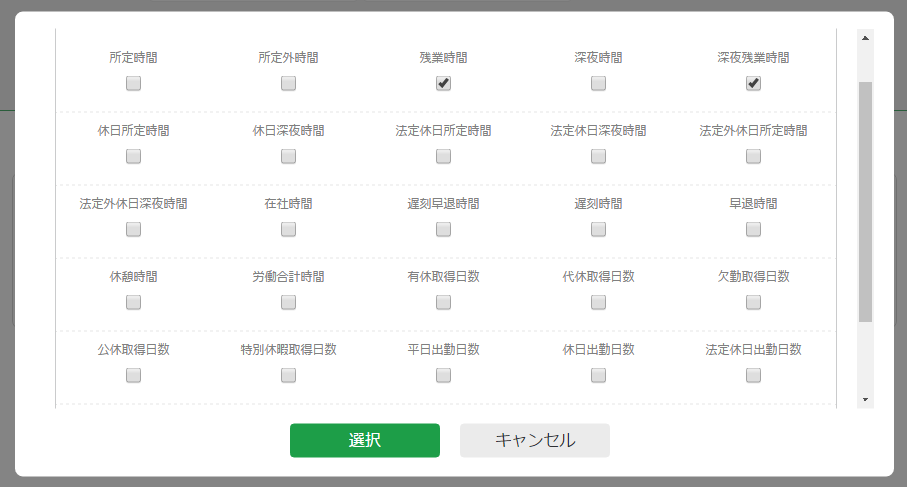 Click the [Display] button to display the data.
(2)Yearly data
Shows a summary for the selected time period.
The aggregated information of the displayed month is based on the closing date for each employment category.
Important note
Before displaying aggregated values by yearly data, display aggregated data for the relevant month from "Monthly data" . *The information that displays the aggregated data in "Monthly data" is reflected in the yearly data.
Example) If monthly data is not displayed after April 10, the data after April 11 will not be reflected.
If the yearly data is blank or the total value is small, there may be no history of displaying the monthly data.
Please refer to the image below for how to display monthly data.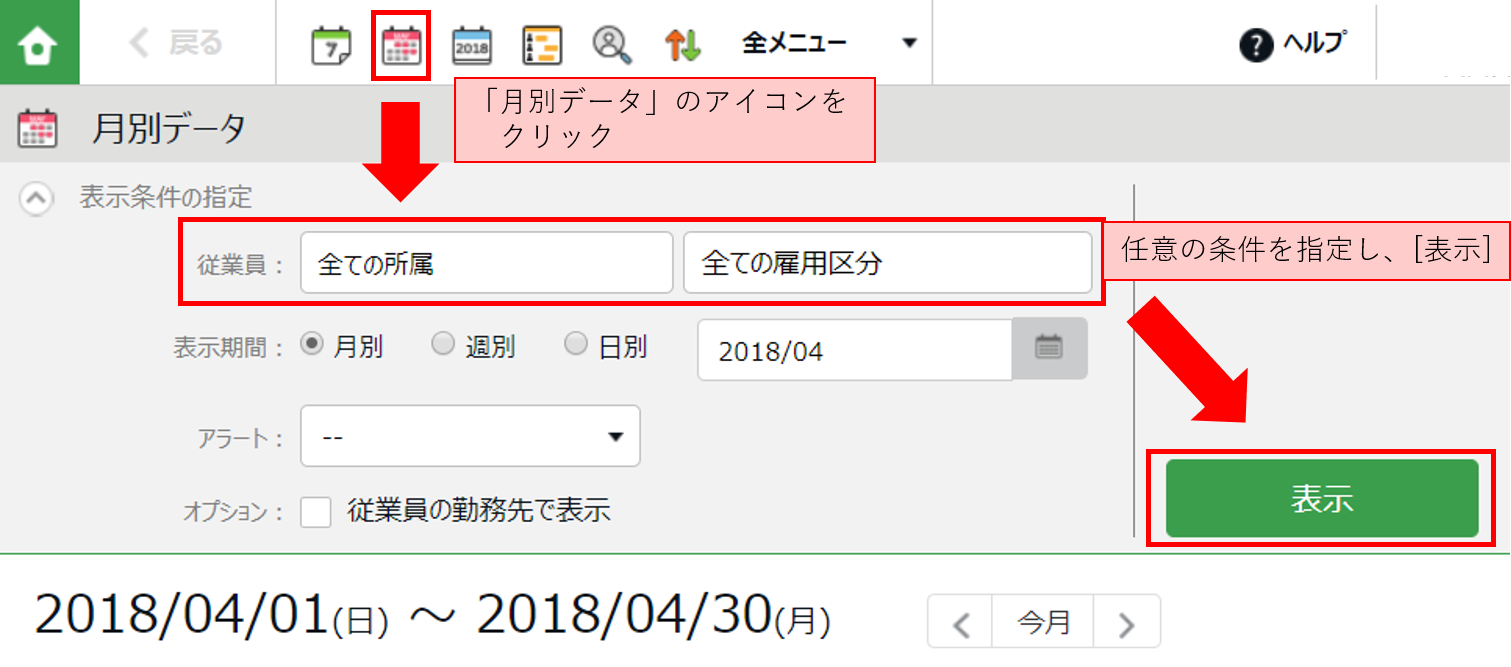 Various operations
・[Excel output]… Download the yearly data screen in Excel format.