The "time card" is a screen that displays monthly and daily data for each employee on a monthly basis.
In this article, I will explain the specifications when logging in with an administrator account. Click here for specifications when logging in with an employee account .
* If the internal settings are different , the display may change from this article.
Screen description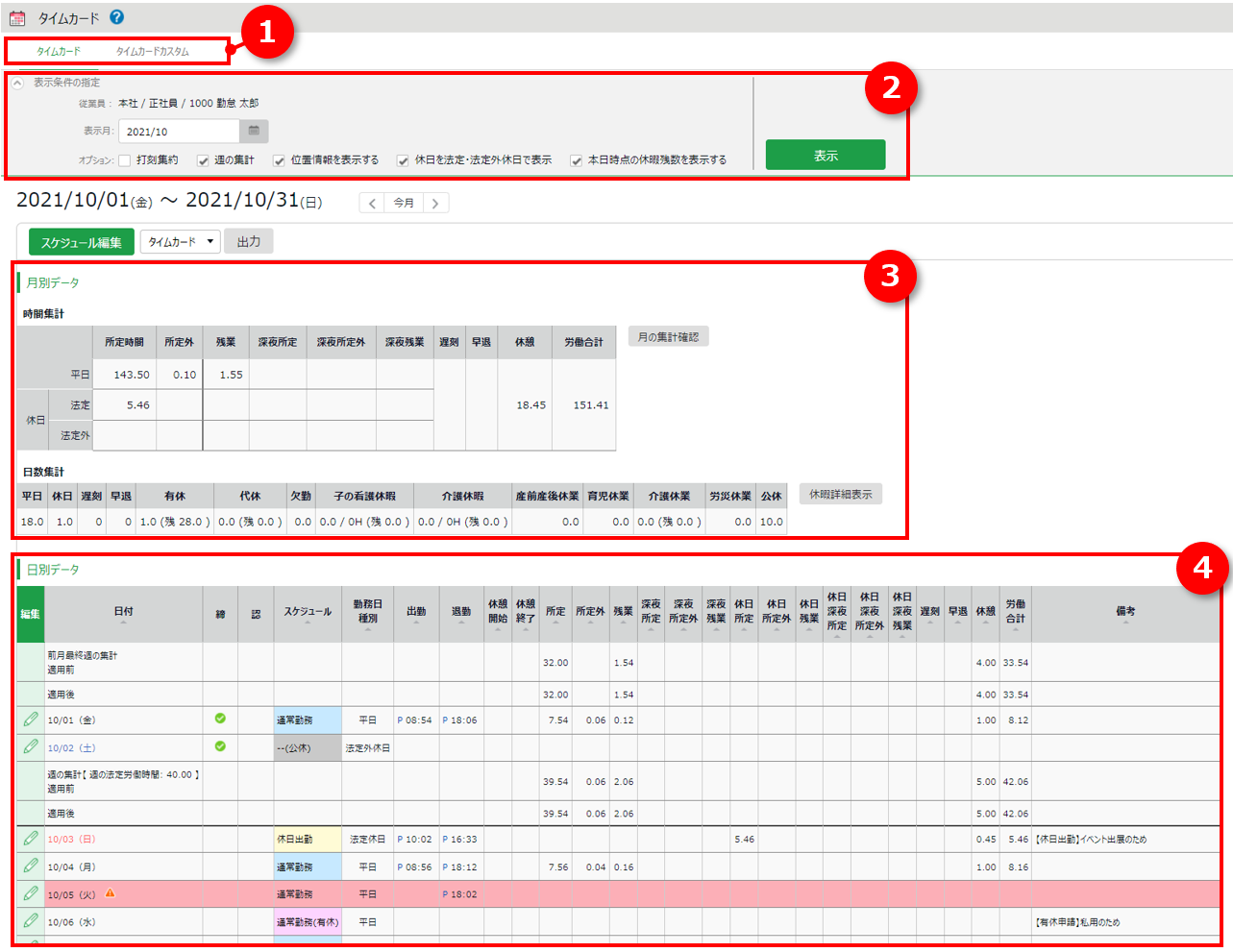 number

title

explanation

1
Switching tab
You can switch the display items by selecting the tab.

Time-card
Shows the default attendance item.

Time card custom
Displays the attendance items set in the custom data item settings.
2
Specifying display conditions

Specify the display month and display data. Click the [View] button to display the data. The following can be selected in "Options".

Gather time-record
Display the stamped data in one cell.

Weekly aggregation
In the daily data, the overtime hours after applying "Legal working hours per week" are displayed.

Display location information
The position information acquired at the time of stamping is displayed. Location information can be obtained when using the smartphone app, My Recorder, or mobile browser stamping.

Classify holidays as Legal and Non-legal holidays
Monthly data> The "Holiday" summary column in the time summary column is displayed separately for "Legal holidays" and "Non-statutory holidays".

Show remaining leaves as of today

-On: Displays the number of remaining vacations as of today.
・ Off: Displays the number of remaining vacations as of the end of the month.
* Displayed only on the time card of the current month.

3
Monthly data

Aggregate hours

Check aggregated data such as working hours.

Aggregate days

Check the number of days you go to work and the number of days you take leave.
・ Weekdays: Number of work hours on weekdays
・ Time off: Number of times of work on holidays
・ Late in: Number of late arrivals
・ Early out: Number of early leave
・ Paid leave, paid leave, etc .: Number of vacations taken

4
Daily data
Check the daily stamp data, schedule, and work summary.

The days highlighted in pink are "error work" and need to be corrected.
various operations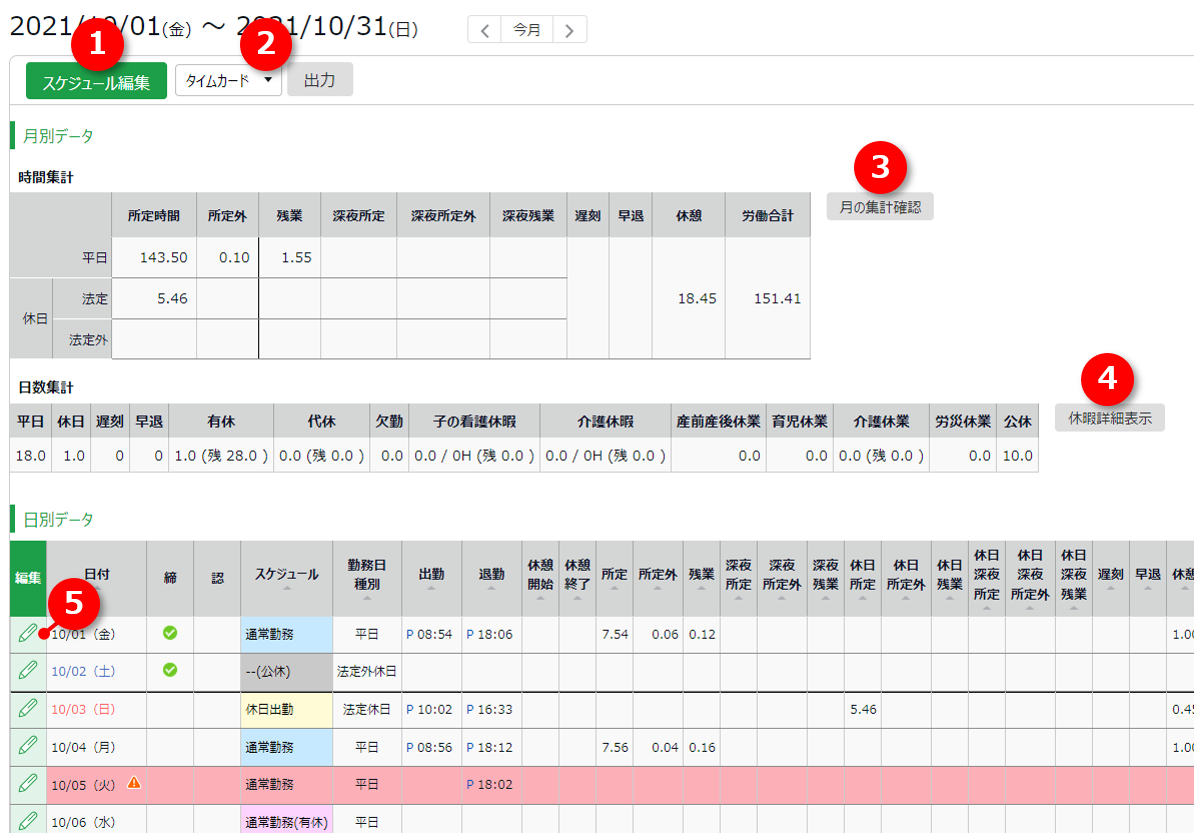 number

title

explanation

1
Edit schedule
You can edit the monthly schedule all at once ( see "[2] Registering the monthly schedule on an individual basis" here).


* This is displayed only to the plenipotentiary administrator or the general administrator whose "schedule management" authority is "■ View / Apply" or higher.

2
Time card / EXCEL output
Download the time card in PDF format or Excel format.


* In an English environment, you cannot download in PDF format.

3
Confirm monthly summary
You can check the procedure for calculating the monthly attendance .


* Displayed only to the plenipotentiary administrator.

3
Leave details
Opens the vacation details screen .
4
Edit
Open the work data edit screen .