Yes this is possible.
Please note this feature can only prevent consecutive clock outs. You cannot prevent consecutive clock ins with this feature.
Setting method
Management screen Home > Other > Options > "Attendance data error settings" > Set " Clock-out auto overwrite mode" to "Apply".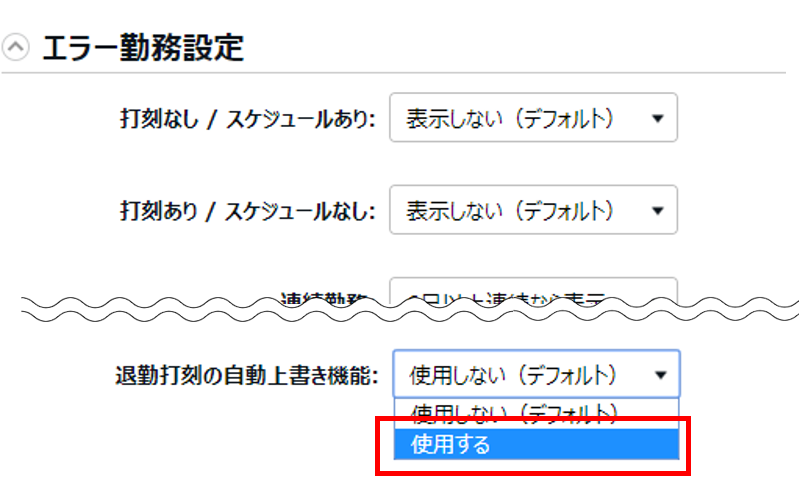 Specification details
Regardless of the time stamping method, if the time stamps are continuous, it will be overwritten with "Last recorded time stamps".
Example 1
Press leave at 15:00 with IC authentication. After that, in order to finish work outside the company and go home, he presses to leave work on his mobile phone at 18:00.
→Since the latter record overwrites the earlier clock out record, only the 18:00 leaving time stamp will remain on the time card.

Example 2
I mistakenly leave the office at 12:00 and, without noticing, press the start of break at 12:00 and the end of break at 13:00. After that, I leave the office at 18:00.
→ Only the clock out record on 18:00 remains on the time card.

Example 3
An employee works from 9:00 to 12:00. After that, she resumes work at 14:00 and leaves at 18:00. However, she needed to attend an urgent meeting that lasted for an hour and finally left the office at 19:00.
→ On the time card, there are 12:00 leave and 19:00 leave.

You can also check the deleted time record from Timecard> [Edit]> [View Edit History].

Important note
If you clock in → clock out → clock out, the 2nd clock out may be reflected after the 3rd leaving work due to network instability. Even so, only the 3rd time record will remain on the time card.