Yes this is possible.
When multiple administrators are registered as approvers in the same level, if one of them registers for approval or rejection, the process in that level will be completed.
Details
When creating the application approval flow, first register the target hierarchy.
A pull-down to select the approver of the next hierarchy will be displayed . Click the [Add administrator to same level] button of the previous hierarchy.

You will be able to select the previous level administrator again.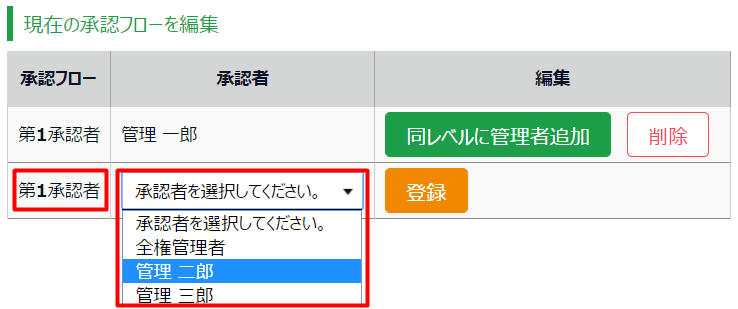 You can check it by clicking the [Register] button and then clicking the [< Back] button.