Excel specifications.
Employee codes such as "001" will be displayed as "1" without the leading 0. It cannot be solved by the setting of this system. To check the csv data, open it with a text editor such as Notepad in principle. If you absolutely want to check/operate with Excel, refer to the procedure below.
Advance preparation
1. Start EXCEL and open the sheet. Click the "File" tab.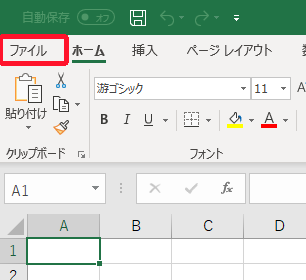 2. Click Options at the bottom left of the Excel screen.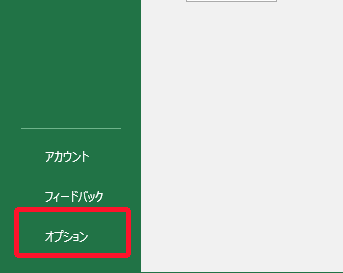 3. Select "Data" from the category on the left. Check "Display Legacy Data Import Wizard"> "From Text (Legacy)" and press [OK].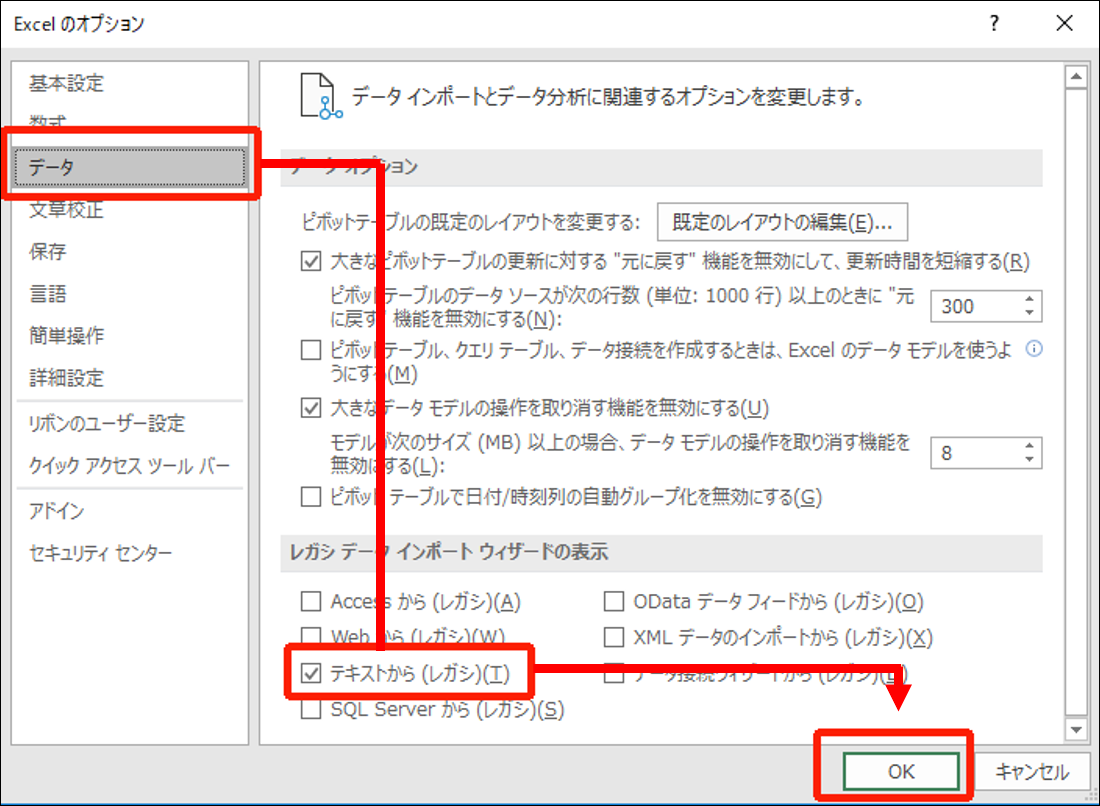 Display procedure
1. Open a new EXCEL sheet.
2. Click Data tab> Get Data.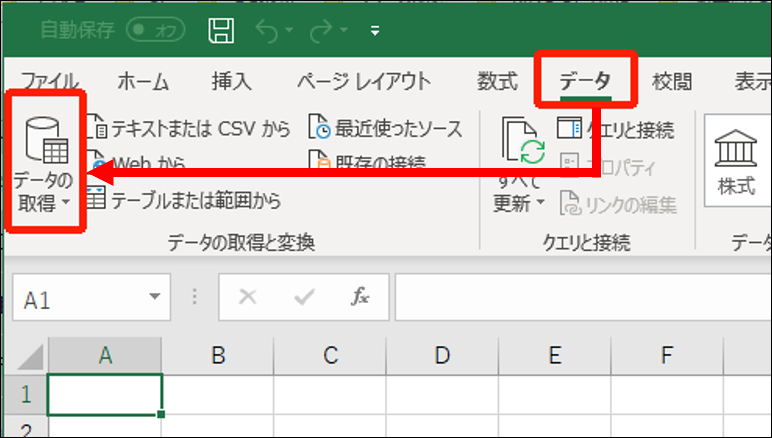 3. Choose Traditional Wizard (W)> Text to Legacy ( T ).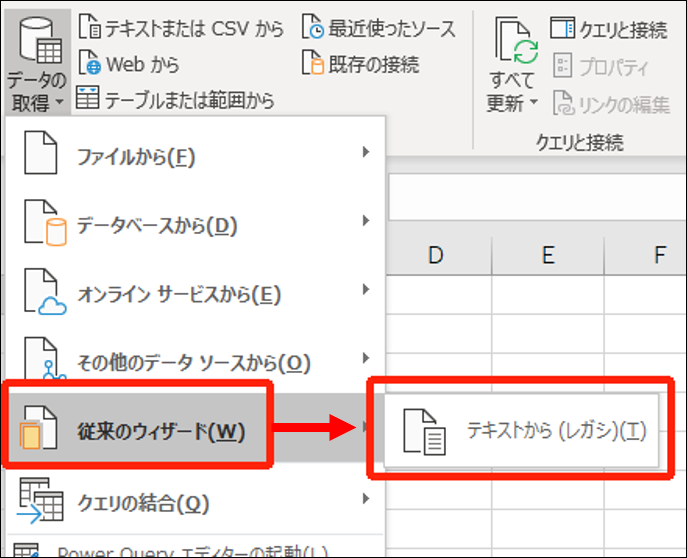 4. The file selection screen will appear. Select the CSV file that was exported from the management screen in advance.
5. The "Text File Wizard" screen opens. Follow 1/3-2/3 along the following lines.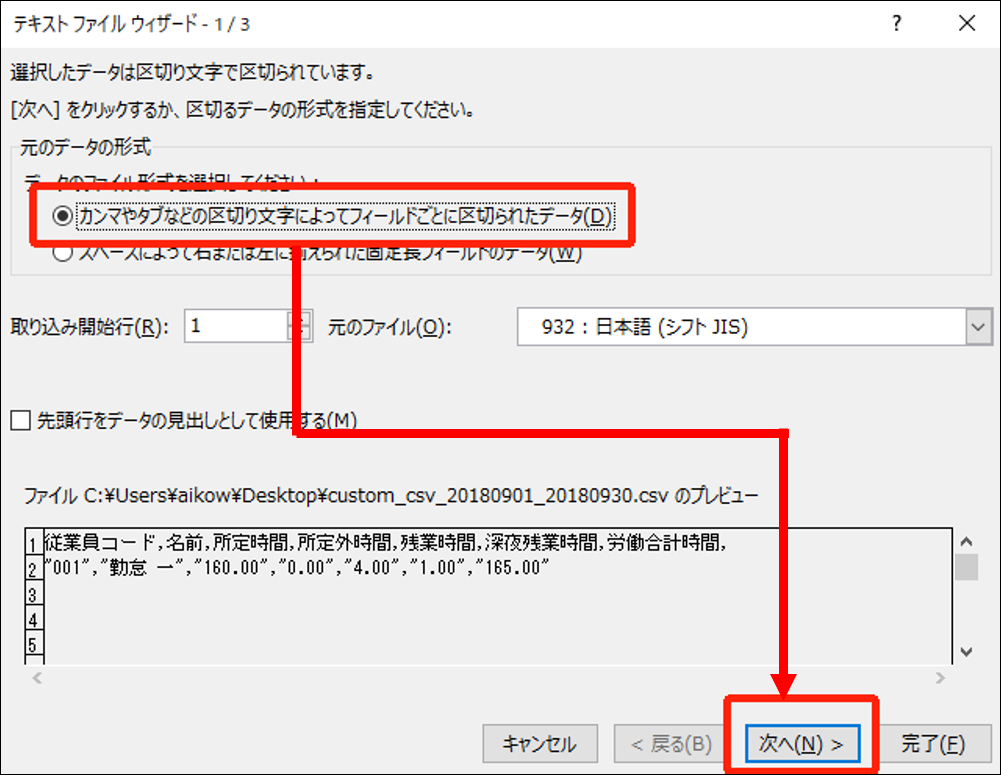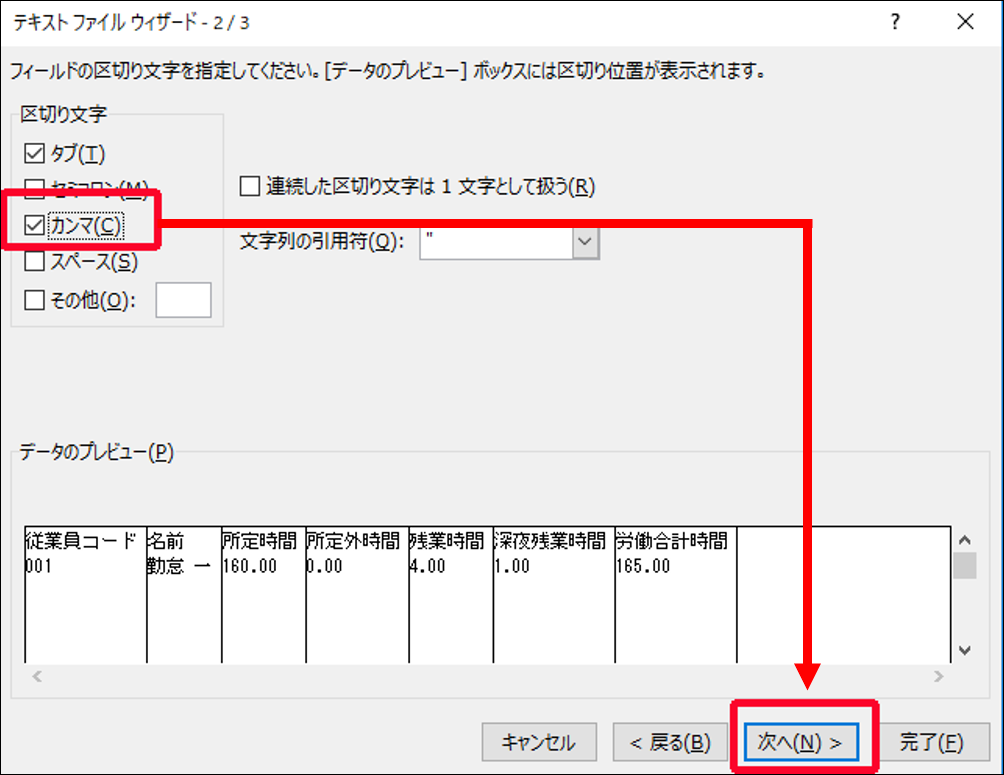 6. From "Data preview ( P )", select the item you want to use as a character string. You can select multiple items by holding down the Shift key and clicking.
To select all, select the item on the right (Image: "Total working hours") while the item on the left (Image: "Employee code") is selected, and select the item in between (Image: "Name" ~ "Midnight overtime") is also selected.

After selecting the item, select "Character string" in "Column data format" and click [Finish].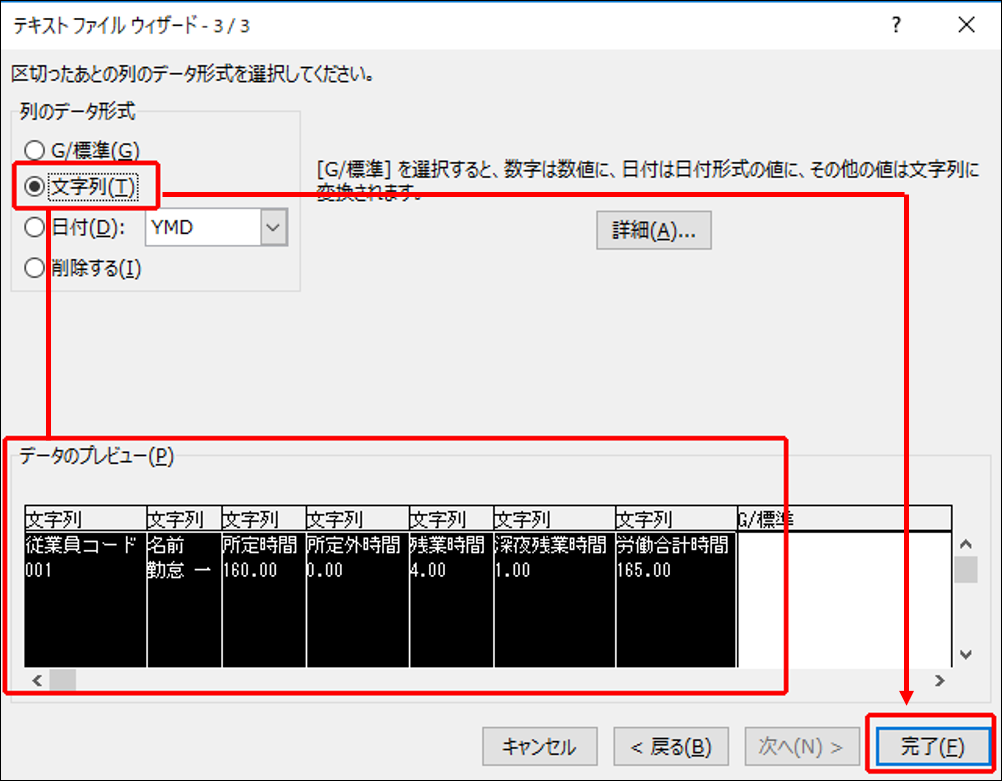 7. A dialog for selecting data acquisition is displayed. Just click [OK].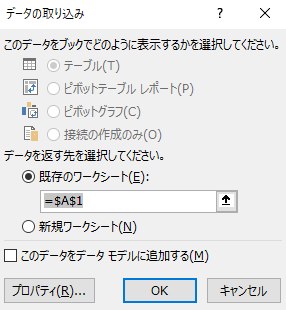 Follow the above procedure to import data as a character string. Check the data that has been imported and displayed.

Caution
The layout and item names may differ from the images of this content depending on the version of EXCEL.

Please check as a reference image only.





EXCEL is not supported.

 Please be aware that we may not be able to answer your questions regarding EXCEL.