Email notification is possible with the following settings.
Step details
1. Log in to the management screen and move to the following screen.
Settings " Employees "> Employee settings > Select a specific department and click [Display]> "Send mail"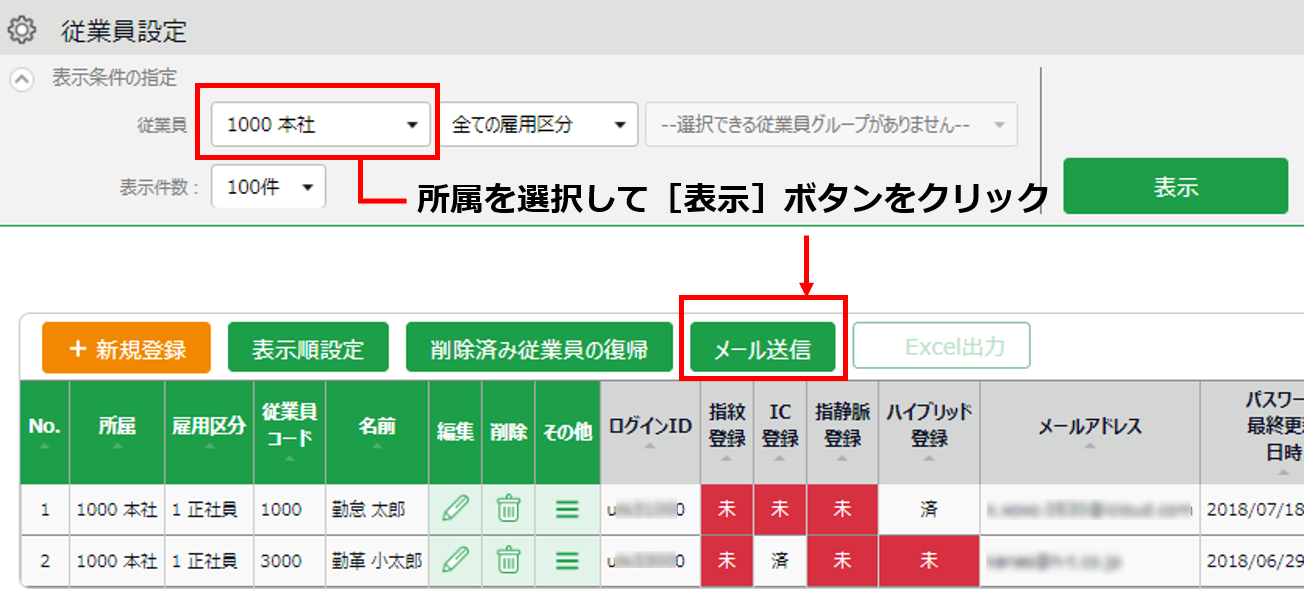 2. In the "Select email template" item, specify "For time card" and click [Reflect].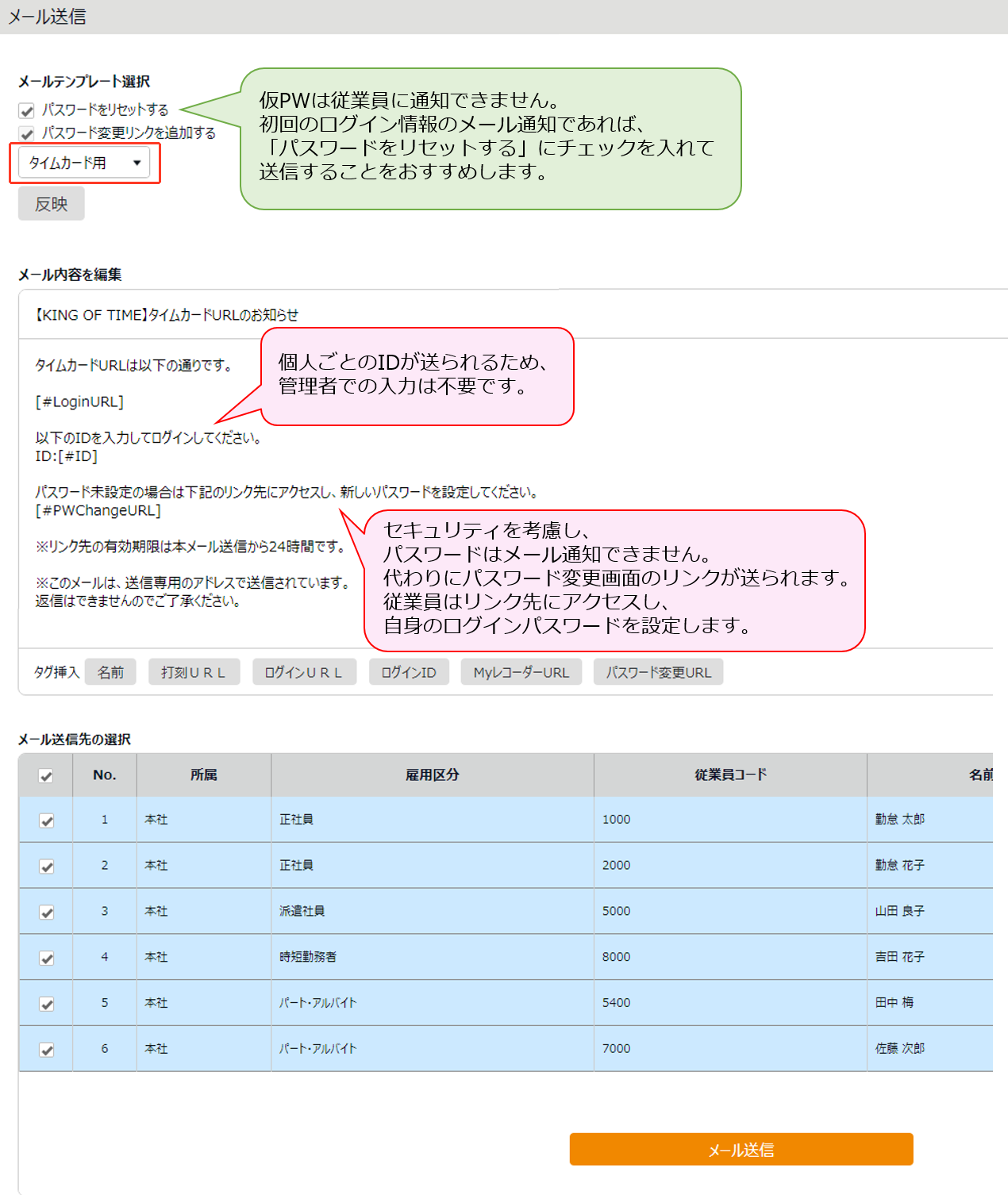 3. Select the recipients in "Select E-mail Destination" and finally click "Send E-mail" to complete sending.
Please register the employee's email address in advance.
The sender of the email will be " no_reply@kingtime.jp 

".

 

If you set the spam filter on your mobile device,

 

the notification emails from this system

 

may

 

not be delivered correctly.





Temporarily cancel the setting of the junk e-mail filter.