If Pittouch Pro cannot connect to the wireless LAN, it may be due to a malfunction of the wireless LAN module.
Confirmation method
Remove the back cover of Pittouch Pro main unit and check the wireless LAN module.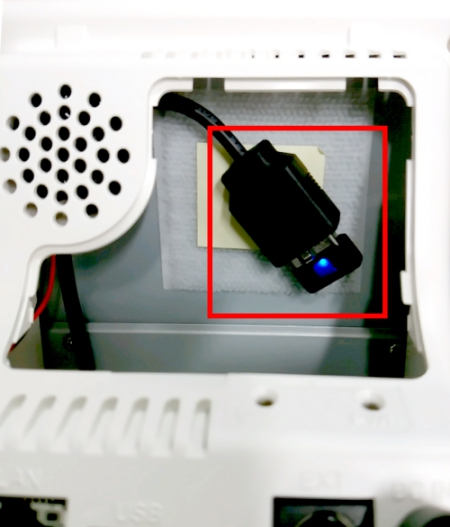 *The color of the module may vary depending on the time of purchase.
In the following cases, the wireless LAN module may be defective.
Wireless LAN module is not glowing blue

The wireless LAN module glows blue, but the following error message appears.

Press and hold the button on the left side of the terminal to display the administrator menu.
Terminal Settings> Network Settings> Wireless LAN Module Settings> Select from the list or go directly to Settings,
If the following message is displayed, it is possible that the wireless LAN module has failed even if it glows blue.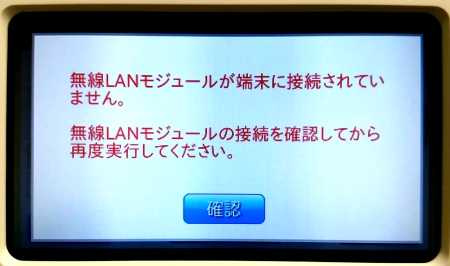 Workaround
1. Or 2. If
You need to purchase a new wireless LAN module by yourself. Compatible products are as follows.
Manufacturer: Planex

Model: GW-USNANO2A


Manufacturer: IODATA

Model: WN-G150UM
For terminals within the warranty period (one year after purchase), please contact us using the inquiry form.
1. Or 2. If neither of the above apply
There may be a network connection problem. Please check the network settings again. If you still cannot find the solution, please contact us using the inquiry form.