*This content is for direct sales. If you have a contract with an agent, please contact the agent sales representative.
If your "master administrator" is changed, please log in to the online help and send the changed person name and email address to the support center from the inquiry form. We will change the administrator information at the support center.

Master Administrator

Change Method (Form Filling Method)
We will show you how to change the following registration information.
Master administrator name

Email address
* When changing the person in charge, be sure to change the master administrator.
1. Please select "Inquiries about contract details and billing" for inquiries, and "Change company information / master administrator" in the details. After that, enter the login ID of the "KING OF TIME Attendance Management" account that needs to be changed in "[KING OF TIME Attendance Management] Login ID".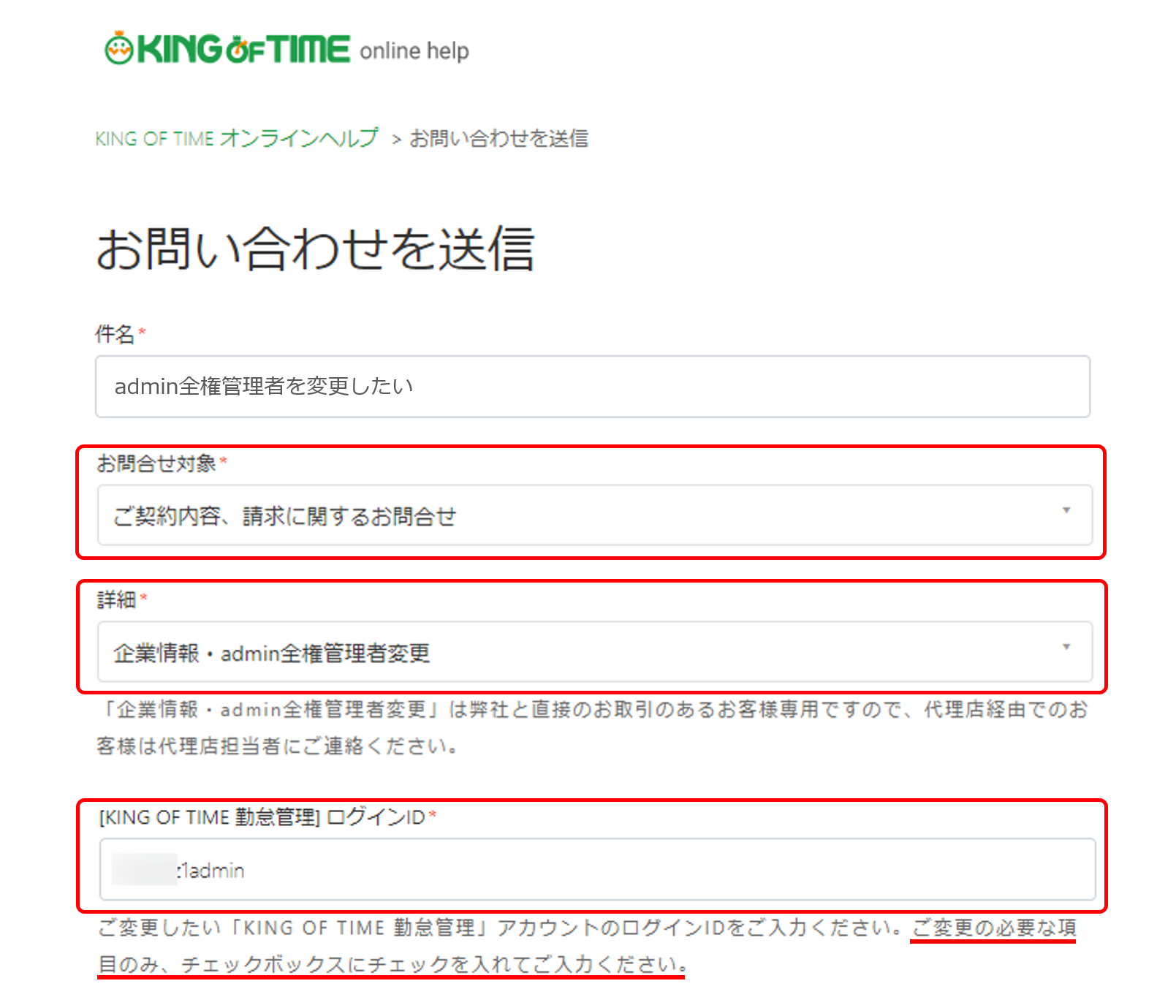 2. If you select as above, the items "master administrator name change " and "email address change" will be displayed. If you check each of them, the input field will be displayed. Please enter as appropriate and click the [Send] button.
* It is not mandatory to enter a backup email address. If you need to register or change your backup email address, please enter it. If you wish to delete the registered backup e-mail address, please enter "Delete" in the input field.