Yes this is possible.
The ID and password saved in the browser when you log in to the management screen and employee screen can be deleted by the following operation.
For Google Chrome
1. On the upper right of the screen

Click (Google Chrome Settings).
2. A menu will open. Click "Settings".
3. The "Settings" tab will be displayed. Click "Show advanced settings..." at the bottom of the screen.
4. Click Manage Saved Passwords in Passwords and Forms.
5. A list of all saved usernames and passwords is displayed. Click the target you want to delete, and then click "×" to complete the deletion.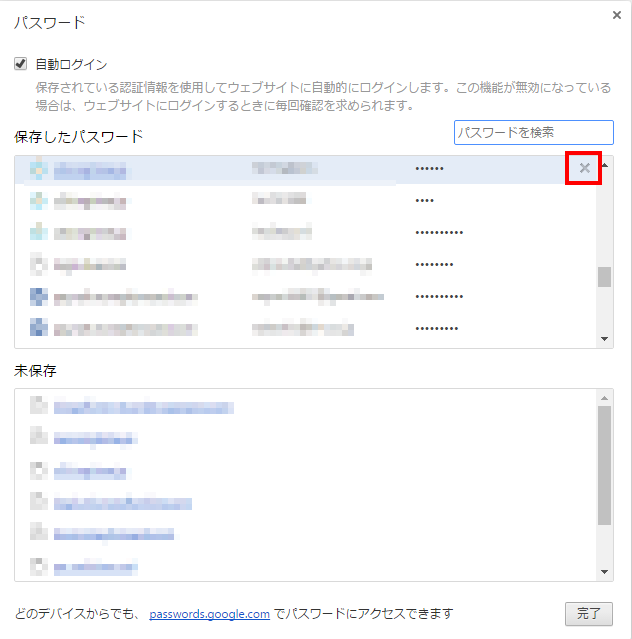 For Internet Explorer 11
1. Open the login screen.
2. Move the cursor to the ID part to display the autocomplete list.
* If you are inputting in Japanese, when the list of conversion candidates is displayed, press the [Enter] key to confirm the input.
3. Press the [↑] key or [↓] key to select the ID you want to delete.
Four. Press the [Delete] key to delete the selected item.
* When the message "The password used for this user name is stored in Windows. Are you sure you want to delete the user name and password?" is displayed, select "Yes".