Yes this is possible.
You can select which attendance item to display in Settings > Display > Display item settings . Settings can be made for each administrator and employee (common).
This menu is displayed only when you log in as a full-right administrator.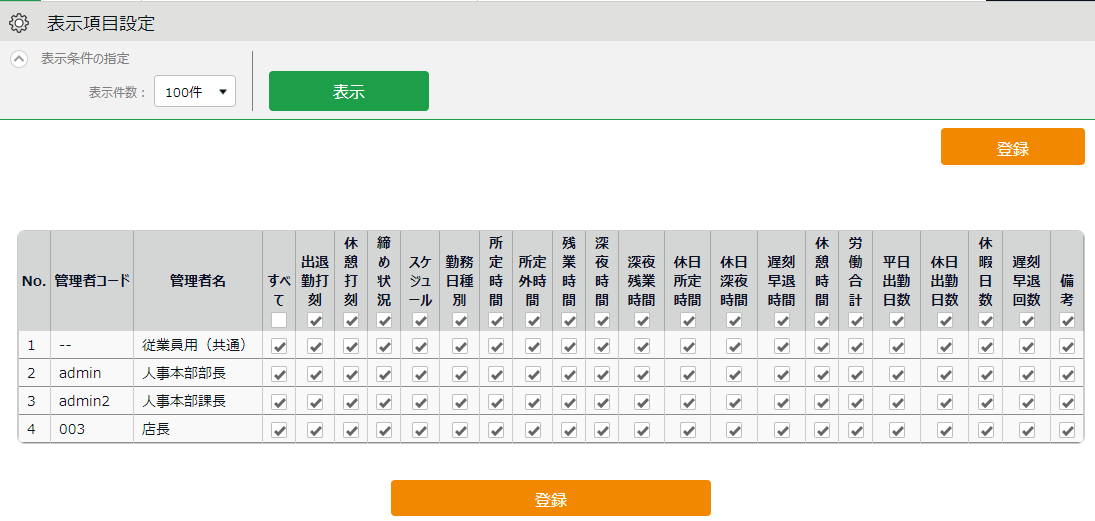 Checked items are displayed on each management screen and employee screen (time card). Items that are unchecked will not be displayed, but please be assured that the calculation results are saved.
*Displayed items may vary depending on settings.
*Only default items can be displayed/hidden for each account. Custom data items cannot be displayed/hidden for each account. Please note.