Currently, it is not possible to make settings that allow full-day leave application but limit half-day leave application only for a specific division or employee type.
Attention!
It is not possible to control only the application of half day leave. However, only the customers who use "Leave application method: Use pattern" can restrict the application of the target leave .
*Customers who are using "leave application method: leave type" is not available.
In this case, use the following procedure to control the use division/employee type of the schedule pattern.
1. Change the settings for the target vacation pattern. Please open the following screen.
Settings " Schedule "> Pattern settings > [Edit] of target vacation pattern>
2. Click the Details button to the right of the Basic Information category to display the additional settings menu. Click the Member Selection] or [employee category selection] in division or employee type to use division to use, please [registration] with a check only on the available division or employee type this holiday.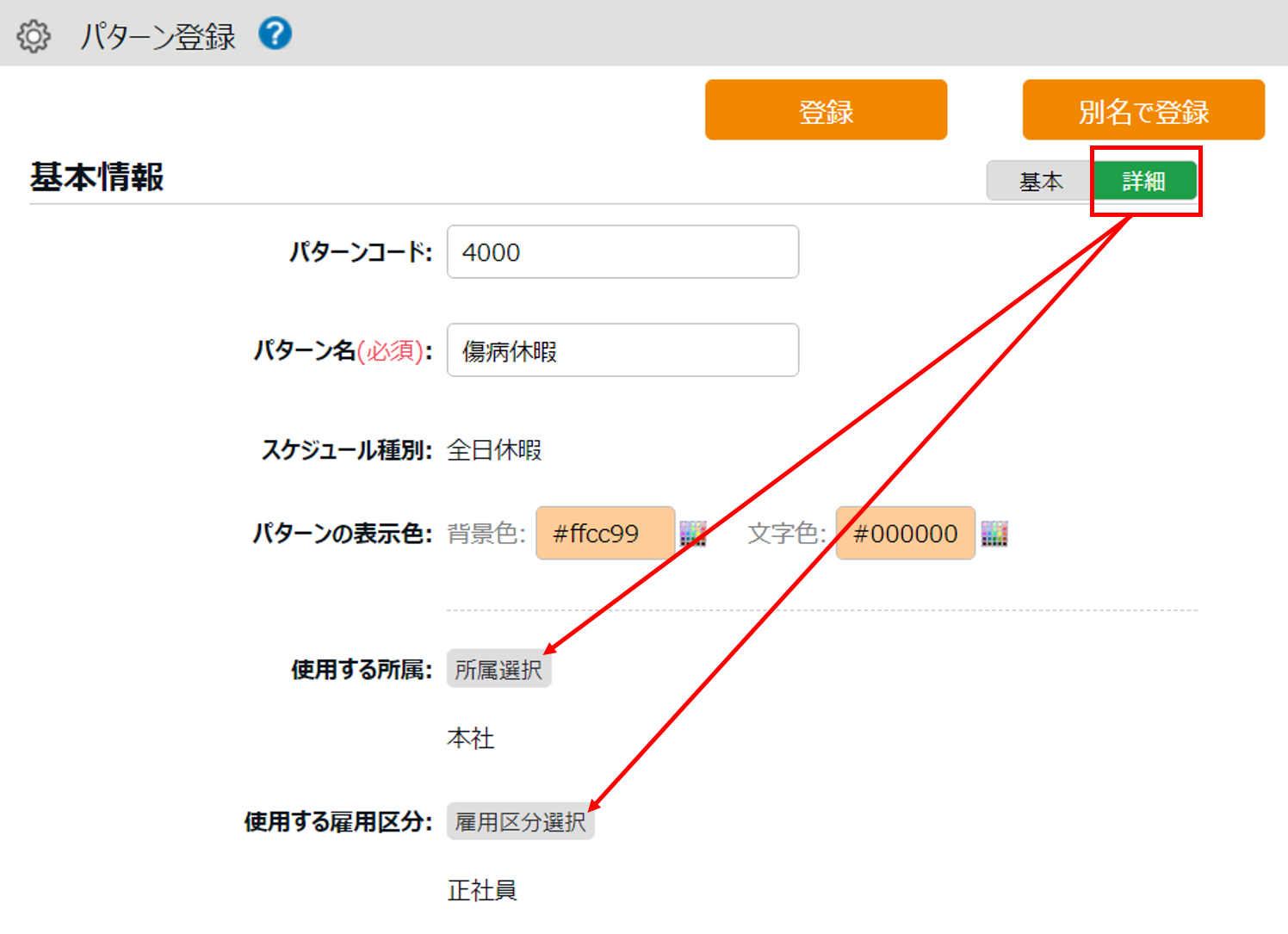 3. Click Register on the returned screen to save your settings. After that, employees who fall under the unchecked division/employee type in 2 above cannot select the target leave.
Example:
Left: Schedule edit screen for regular employees

Right: Part-time job schedule edit screen