It is a function that can output time cards in PDF format all at once. The procedure is explained below.
Note




This function cannot be used in English and Thai environments.
detailed
1. Management screen Home > Frequently used menus > Export / Import > Data output (export) category > Click [Time Card [PDF]].
2. Select the output condition.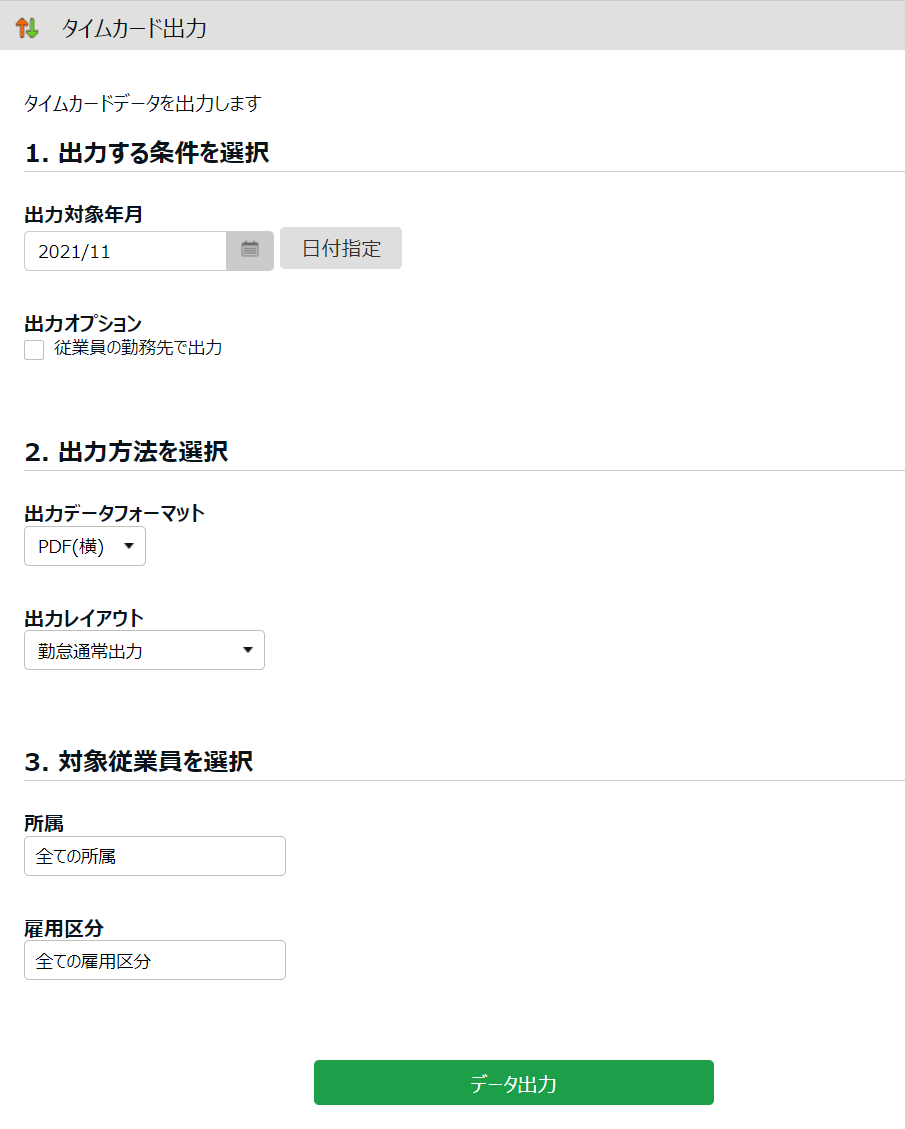 title
explanation
Output target year and month
Specify the output range by specifying the month based on the closing date or specifying the date.
Output options
Please check if necessary.

Output at the employee's office
The data of employees who worked for help in the selected division is also output.
Output data format
Select either landscape or portrait format.


PDF (horizontal) : Horizontal format.
PDF (vertical) : Vertical format.

Output layout
Specify the layout for output.


* Cannot be specified when "PDF (vertical)" is selected as the output data format.


* You can create any output layout. Please see here for how to create it.
Division
Select the division of the output target.
Employee type
Select the employee typeto be output.
3. Click [Data Output] at the bottom of the screen.
4. A confirmation screen will be displayed, so check the contents. You can select and output only some employees by clicking the [Select Employee] button in the "Number of employees to be output" item. If the output target is 100 or more people, the data will be output separately for 100 people.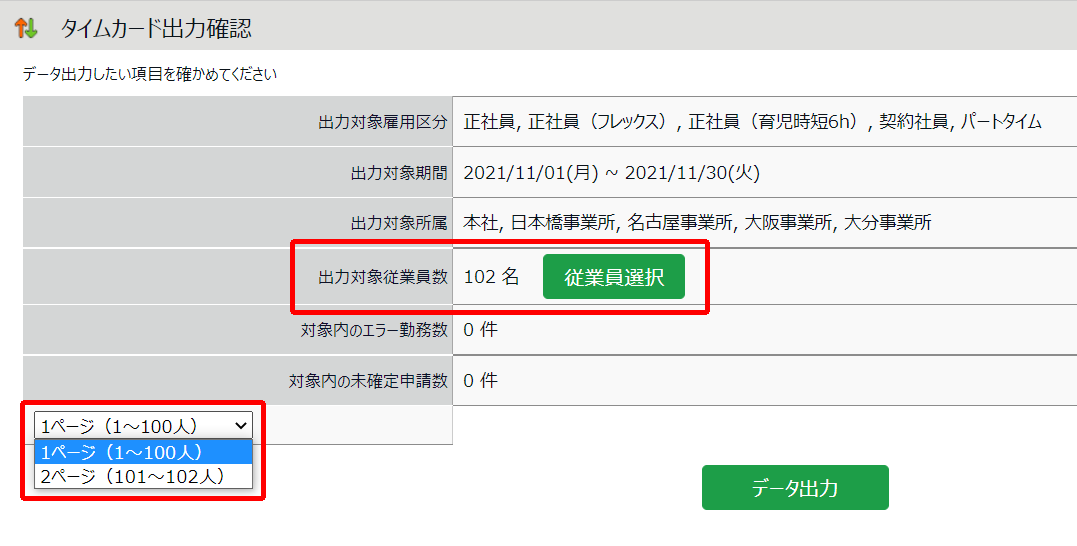 5. Click Output Data to export the target employee's time card data in a single file.
supplement
When stamping multiple times a day, the number of lines on the time card will be added vertically. 

It may not fit on one PDF page. 

This cannot fit on one page.