Please shoot in the same environment as when face registration was performed.
Face recognition mechanism
Face recognition is roughly divided into two processes, "face detection" and "face matching".
In the "face detection" process, the face area is determined from the image, and then the face feature points are detected to find the feature point positions of the face such as the eyes, nose, and mouth edges.
Next, after normalizing the position and size of the face area using the feature point positions, "face matching" processing is performed.
Please note that certification in the following environments and conditions is not recommended.
Dark place
Face detection itself becomes difficult. Please shoot in a bright environment.
Other than front
Face information (feature points) cannot be obtained. Please shoot at the same angle as when you registered.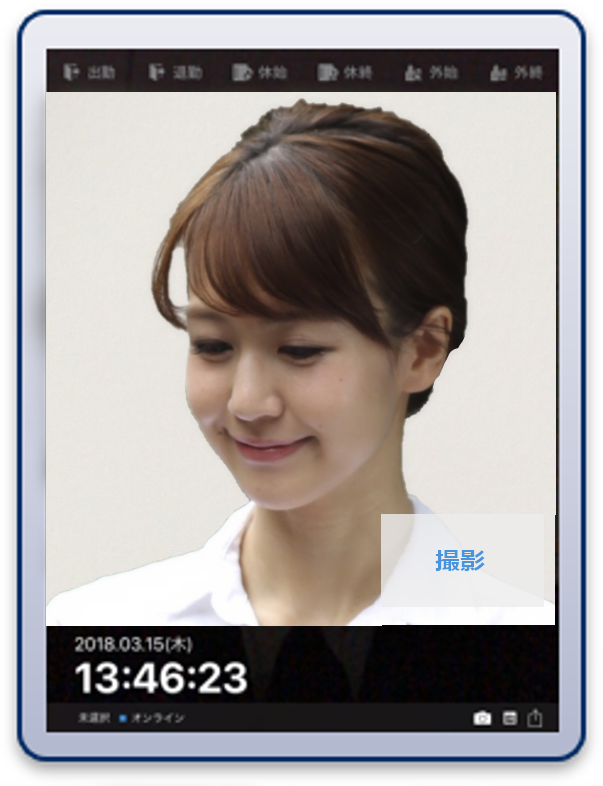 iPad sideways
Not recommended in landscape orientation, as it will be difficult to face the front of the camera. Please use it in portrait orientation.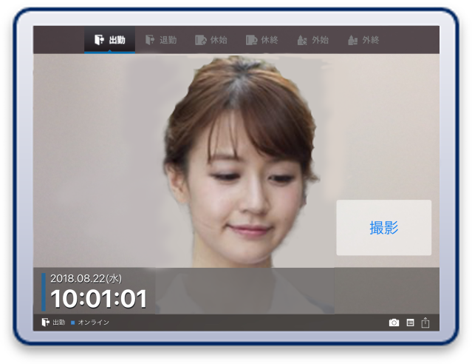 Shake
It becomes difficult to acquire face information (feature points). Please fix the iPad on a wall before use.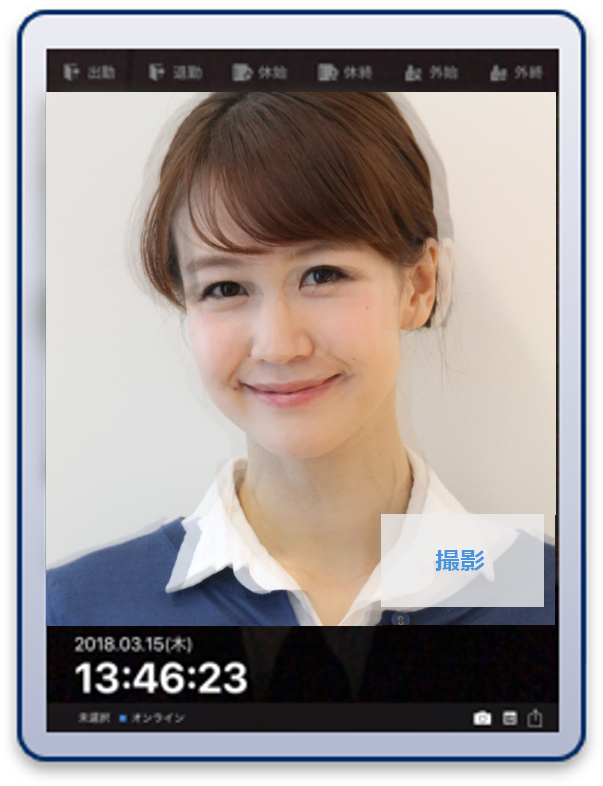 Backlight
Face information (feature points) cannot be obtained. Please avoid shooting against backlight.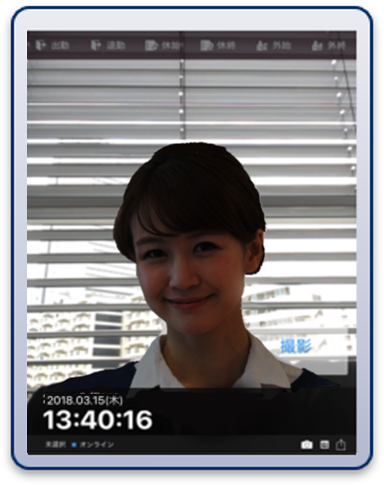 Masks, hats, etc.
The outline and eyebrows are required for face information (feature points). Please avoid wearing a hat deeply or using a mask.

Applicable method when processing is slow
If you use authentication with employee code + face information, you can process quickly.
Preset
Management screen> Settings> Organization> Time recorder settings> Click [Edit] of the relevant department.

Select "Shooting button (login ID input) mode" from "Operation settings"> "Shooting mode" and register.

Restart the time recorder.
How to Use
Tap the [Time record] button at the bottom right of the time recorder screen.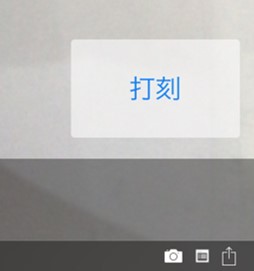 A pop-up titled "Enter Employee ID" appears. Enter the login ID of the employee himself to be recorded here. After inputting, tap the [Capture] button to perform face recognition.