Please register "Resigned date".
*This operation can be performed by an administrator who has "view/edit" authority for "master administrator" or "employee settings".
Details
1. Click [Edit] of Settings> Employees> Employee Settings> Resignation Target .
2. In the "Employment Information" category, open the detail item and enter the "Resignation date".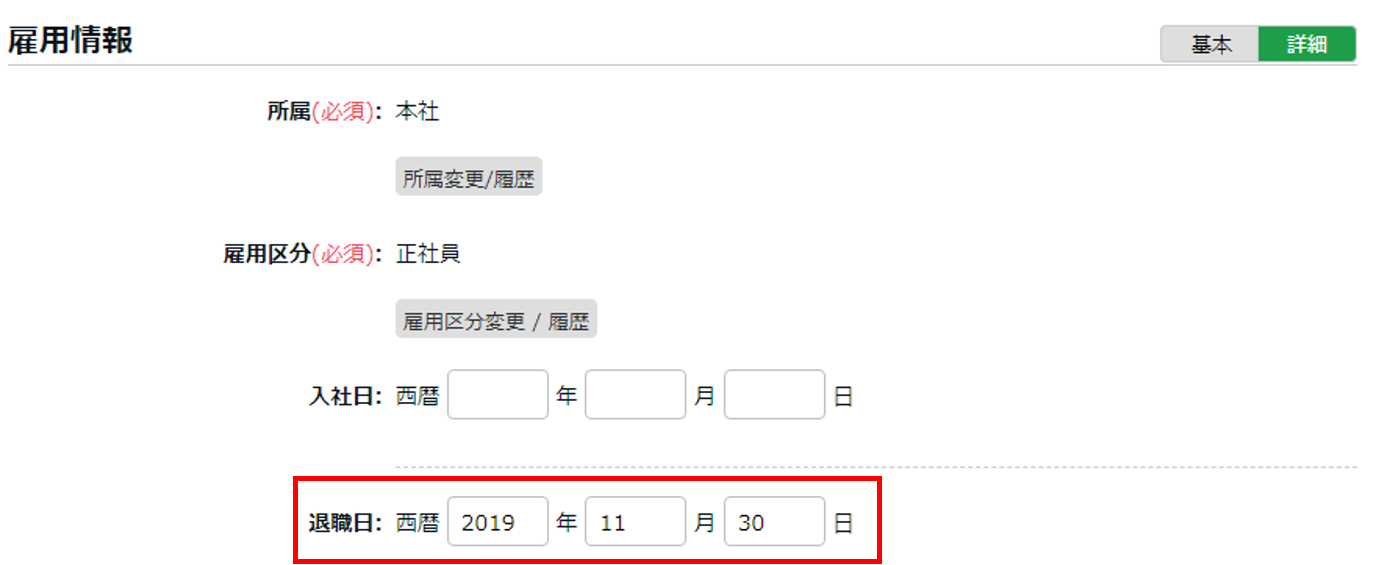 3. Click the [Register] button. When the resigned date arrives, it will be grayed out on the "Employee settings" screen.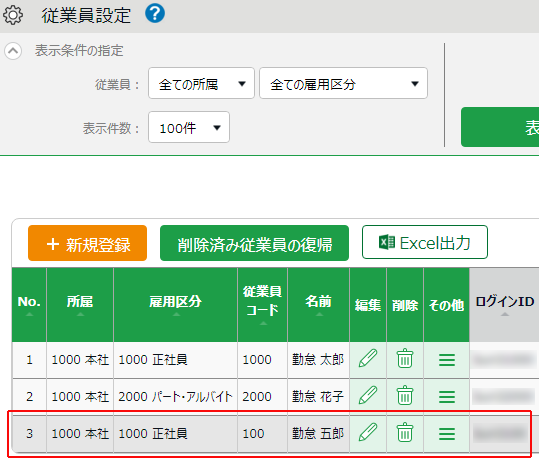 About display after resignation processing
The work data after the day after the "retirement date" will not be displayed.


*You can check the work data before the resignation date.

You will not be able to time record.

You will not be able to log in to the employee screen (time card).