You can apply for a workday with a workday type of "weekdays" and a full-day leave of "legal holidays" and "non-legal holidays" as substitute time-off workdays and change holidays as a set, and switch workdays and holidays.
Conditions of use
How to get all-day leave:

Use leave type

Leave management method: New specifications
Application approval function:

Apply
* Please read this article or contact the support center to check how to take leaves and how to manage leaves in your environment.
Setting method
Management screen Home > Settings > Schedule > [Leave type setting] > Click [New registration].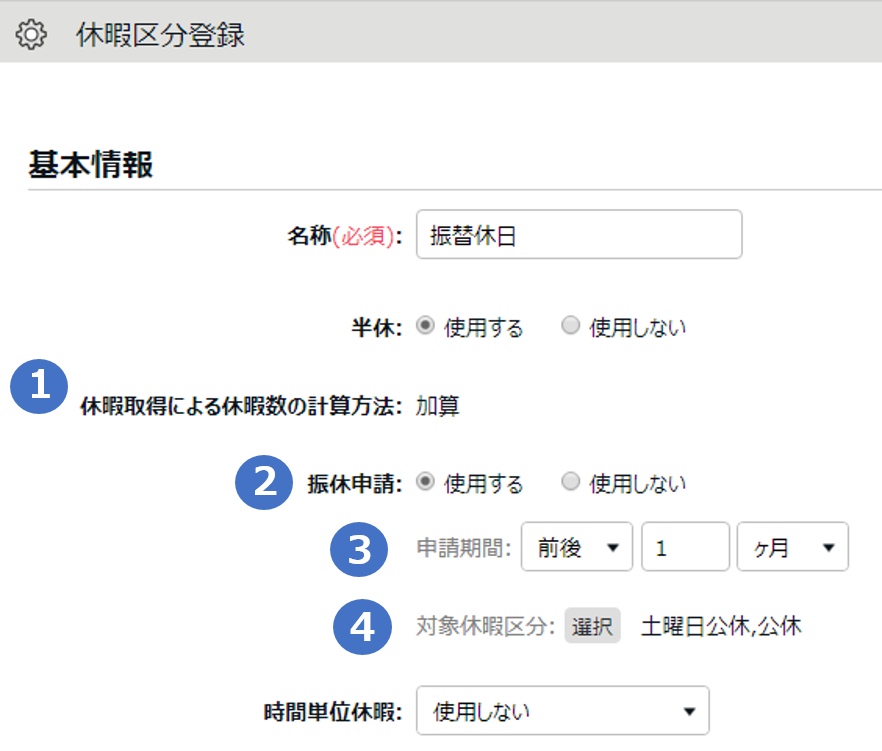 "

Leave balance adjustments: Add"




"Leave Balance Adjustments: apply"



Select

"Effective period"

.

You can select only "after", "days" and "months" for the application period
*Please enter an integer of 1 or more for the expiration date.


"Target leave type"Choose. Only leaves that meet the following two conditions can be selected.
(1) Leave type created by the customer in the leave type setting         
(2) Calculation method of the number of leaves by taking vacations: "Additional" leaves 

Select any other item and click [Register].
How to apply for employees
Log in to your time card.
Example:
Although it was a public holiday on September 1st (Sun), it was a work day. I would like to change to leave pattern on Thursday, September 5th instead.
Apply for a holiday from the full-day leave that was change to work. Click [3] on September 1st (Sun) and select "Application for Schedule type".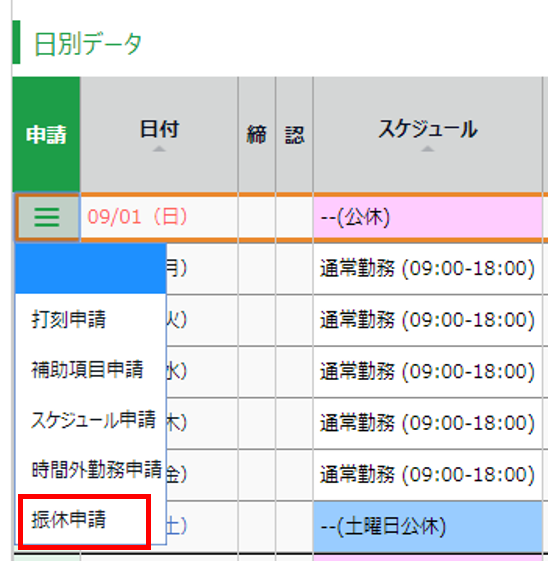 Select

"Transfer acquisition date

" September 5 (Thursday) from the calendar.

Select

"Transfer leave type

".

Enter the

"Request message

".

Click the [Suspend application] button.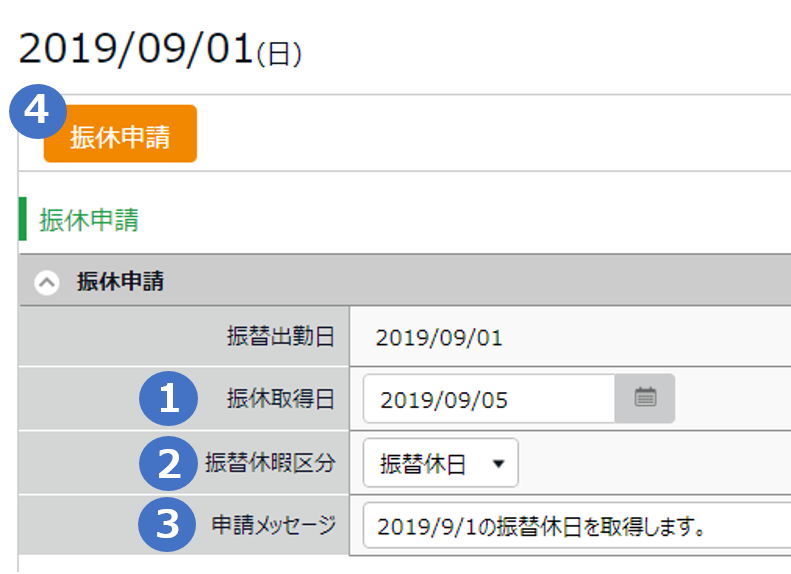 After applying, "Declaration" will be displayed on both "Transfer work day" and "Transfer acquisition date".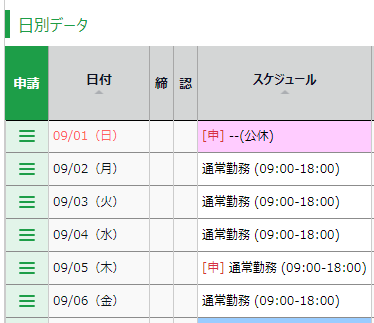 You can apply for holidays only from full-day leave. It is not possible to apply from "Weekdays" on the transfer work day.
Administrator approval method
Management screen Home> "Schedule request" is displayed in "Processes that require action".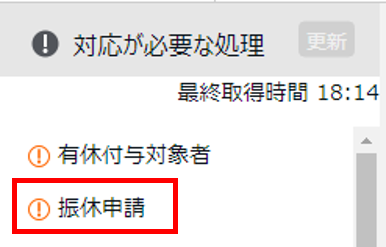 The administrator will confirm or "approve" or "reject."