Yes this is possible.
About the use of minute leave
According to Article 39 of the Labor Standards Act, of the paid holidays granted, it is permitted to take paid holidays by the hour up to 5 days a year, but it is permitted to take them in less than one hour, such as minutes. I can't.
Therefore, although it is possible to set for the acquisition of minute leave , our company does not take any responsibility for damages and disadvantages that the customer suffers from using this function .
Use at your own risk.
Note
This function is Only available for customers with the "new specification" leave management function.
Please see here for how to check the specifications of the leave management function.
If you would like to use the leave minute acquisition function or change to the new specifications,
Please contact the support center . 

Preset
●Administration screen Home > Settings > Schedule > Leave type setting > Hourly vacation: Select "Use" > [Register]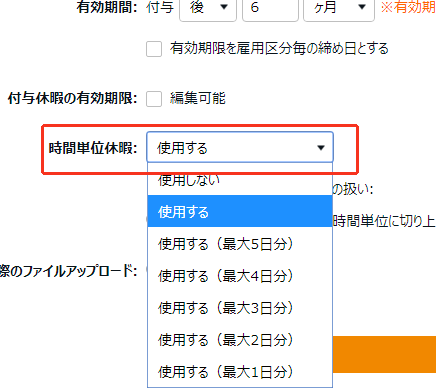 ●Administration screen Home > Settings > Employees > Employee type settings > Click [Details] of "Leave related" > "1 minute", "15 minutes", "30 minutes" on the target leave in "Time leave acquisition time unit" Select either> [Register]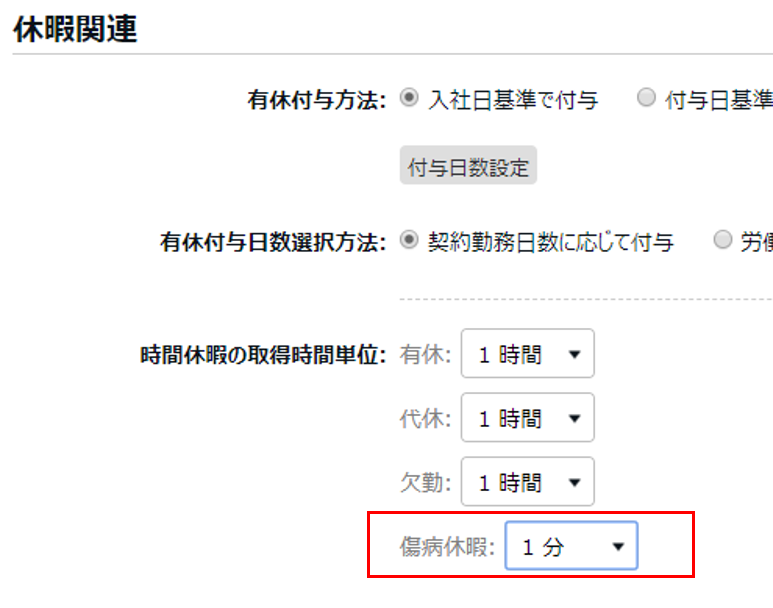 Acquisition method
1. Click "Administration screen home > Frequently used menu > "Daily data" and click [Edit] of the target employee.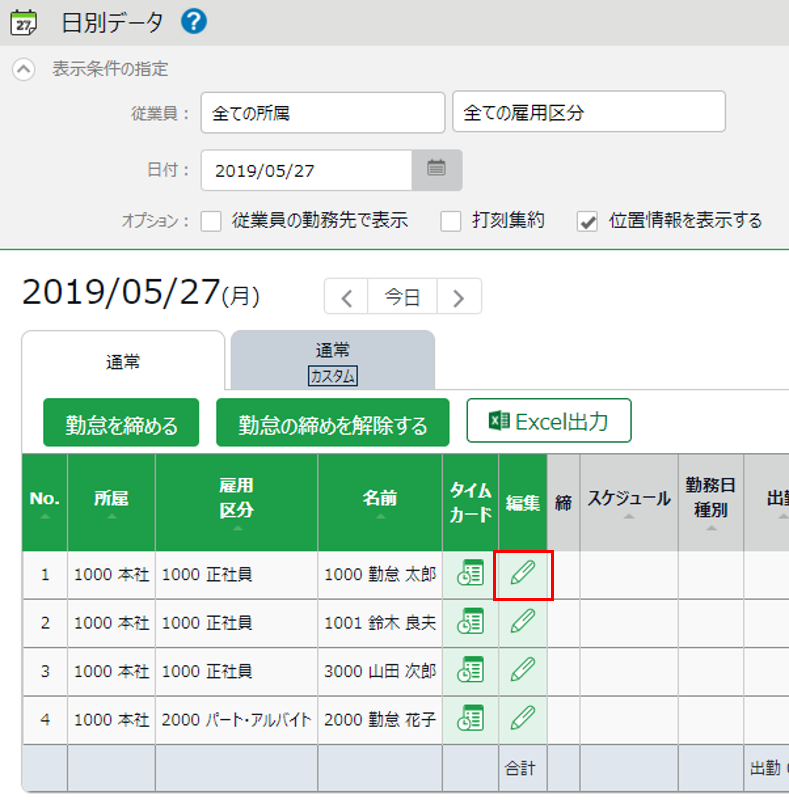 2. In the case of leave acquisition method "use pattern"
Edit schedule> Select "Hourly vacation"> "Type" and enter the start time and end time.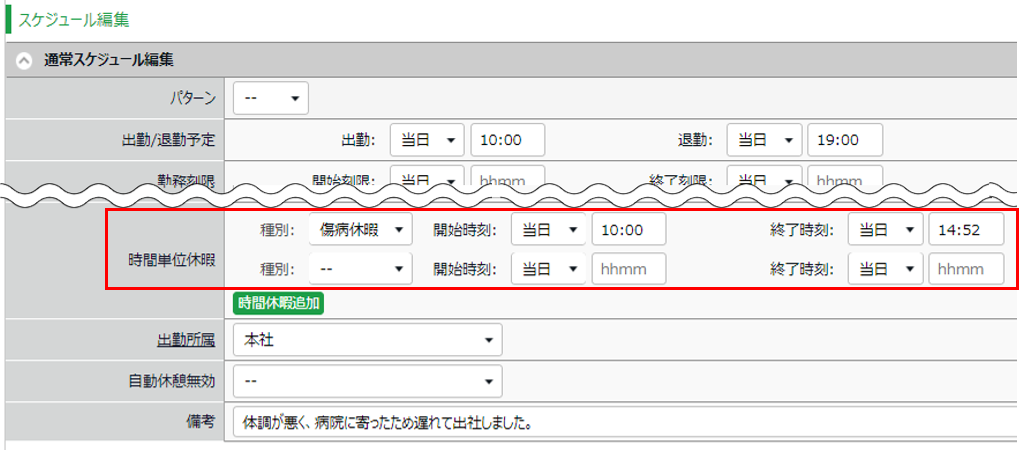 When using vacation method "use leave type"
Edit schedule > "Leave type" > Select "Type" and "Acquisition unit", and enter the start time and end time.

Confirmation
Timecard> Total days> The remaining days are also displayed in minutes.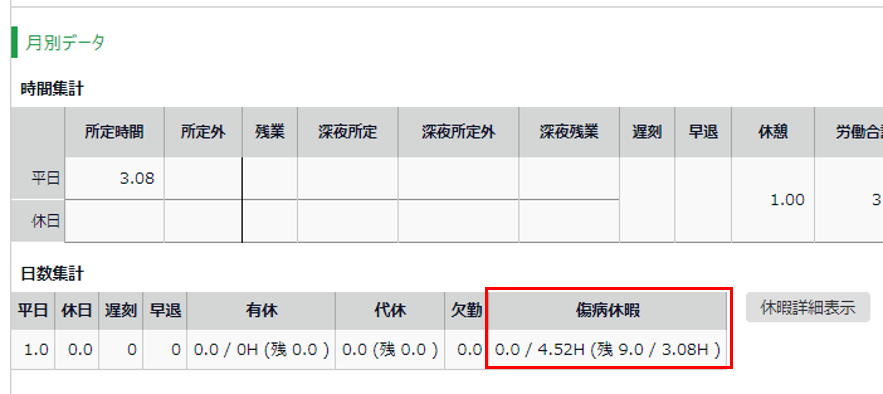 Option> Display format> When a decimal number is selected in "Time display format", the acquisition time and remaining time are also displayed in decimal. ("Handling the third decimal place when displaying decimal numbers" also applies.)