Items created with custom data item settings can be output as data.
Click "Create Output Layout" next to [Monthly Data [CSV]], [Daily Data [CSV]], and [Time Card [PDF]] in All Menus> Export / Import> Data Output (Export) .

Data layout settings> Display items: Custom data items will be added to the selectable items. Items with "ka)" at the beginning are the items set in the custom data item settings.

※Note
The custom display name of "Custom data item setting" can be registered within 25 characters, but "Monthly data custom item" and "Daily data custom item" on the export / import screen can be registered within 20 characters.
All menus> Export / Import> Data output [○○ data [CSV]] Horizontal output layout creation> "○○ data custom items"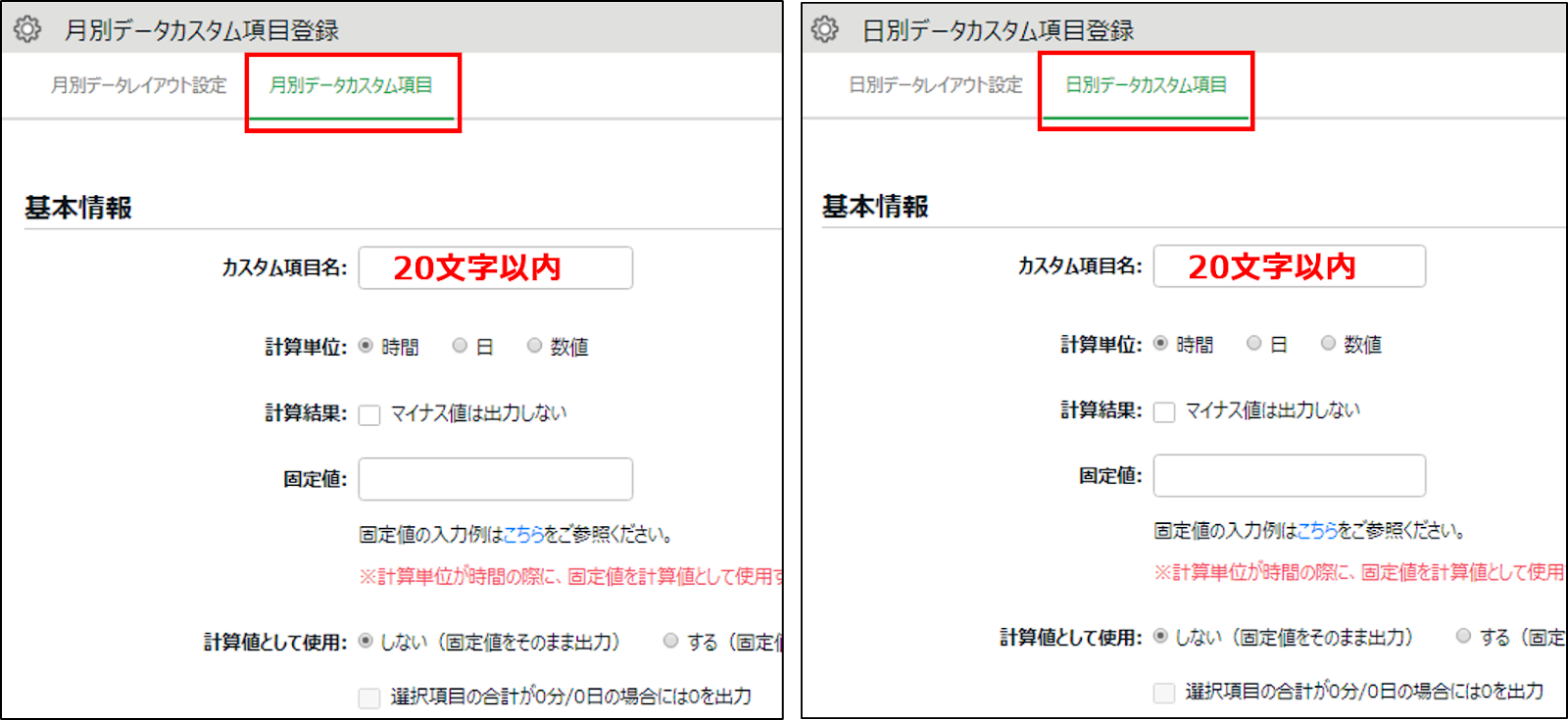 * The same applies to "Monthly data custom items" and "Daily data custom items" that can be created with "Time card custom items".