The registration information of this system can be changed as follows.
Registration information
Settings menu
Operation authority
Contract company name

Direct sales customers
Please fill in the necessary information from the inquiry form.
* See below for how to fill out the form.
Customers with a contract with an agency
Please contact the agent in charge of the change of contractor information.

Only Master admin (*) can operate.


*ID is ○○○1admin

Address of contracting company
Your phone number
Name of person in charge
Contact email address
How to change company information (how to fill out the form)
We will show you how to change the following registration information.
Contract company name (company name on the management screen / invoice)

Address of contracting company

Your phone number

Person in charge information (Master admin administrator name / email address)
* This operation can be performed by an master admin administrator (administrator whose login ID is "3 or 6 single-byte alphanumeric characters + 1admin").
1. Please select "Inquiries about contract details and billing" for inquiries, and "Change company information / master administrator" in the details. After that, enter the login ID of the "KING OF TIME Attendance Management" account that needs to be changed in "[KING OF TIME Attendance Management] Login ID".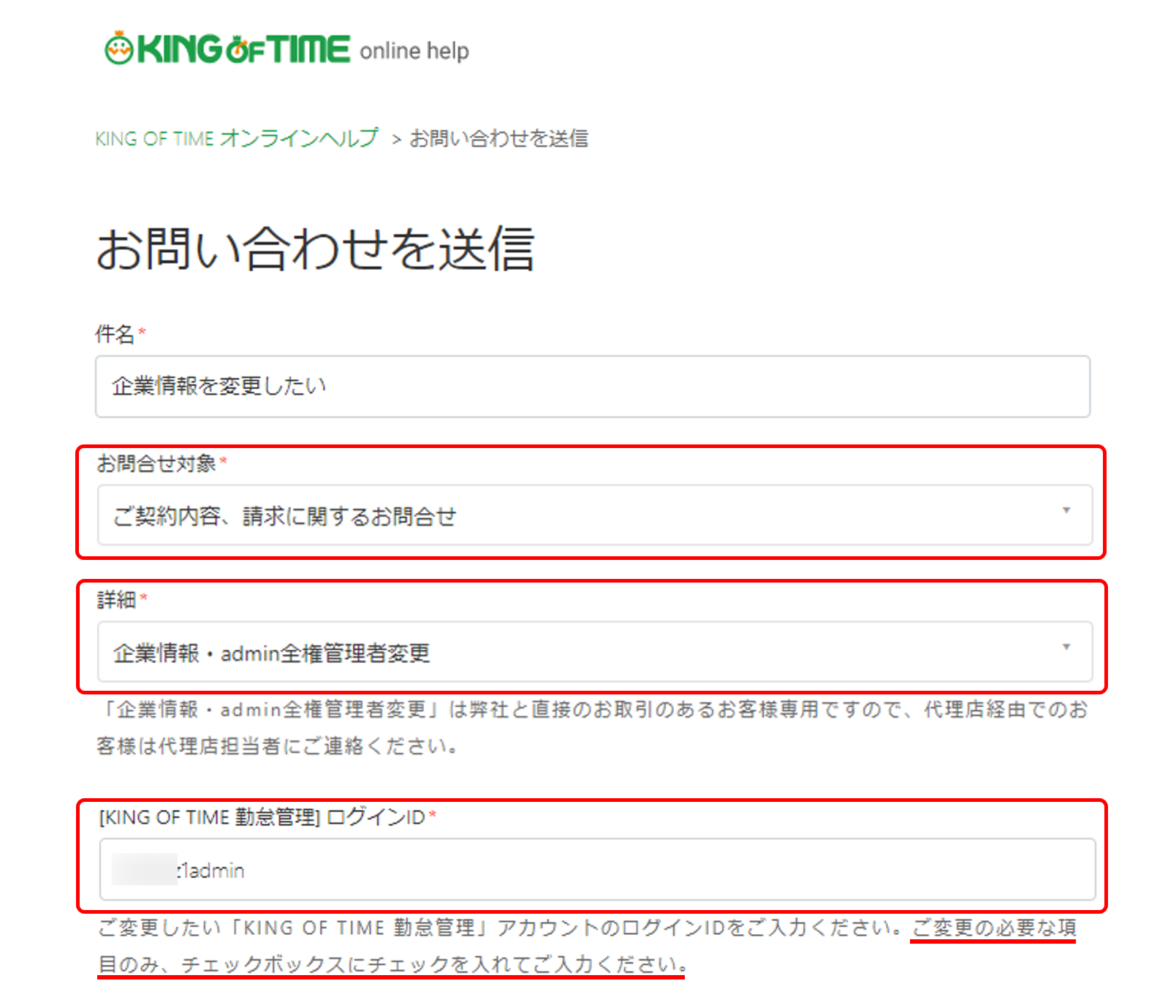 2. When selected as above, the items shown below will be displayed. If you check the items that need to be changed, the input field will be displayed. Please enter as appropriate and click the [Send] button.
* No check is required for items that have not changed.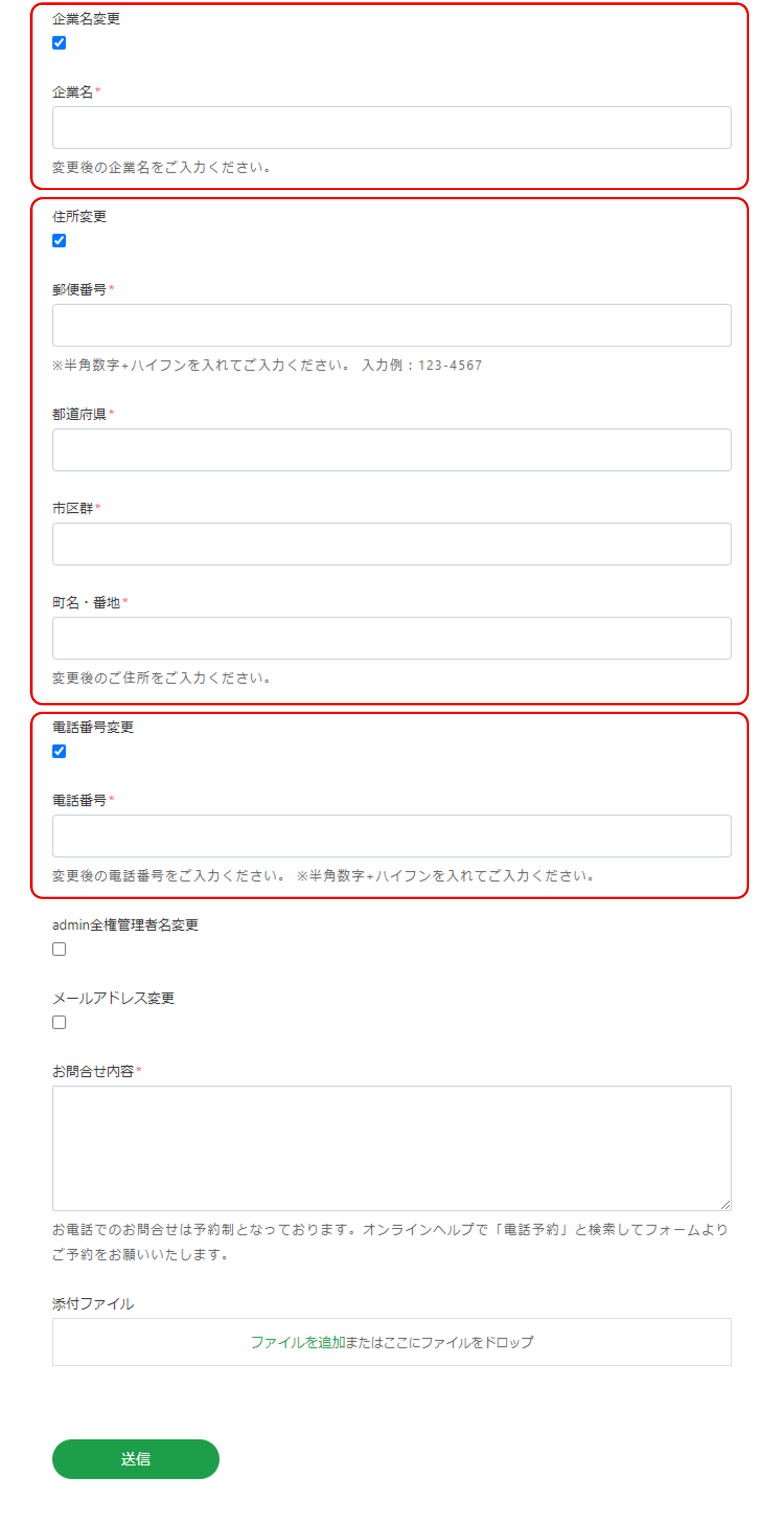 Change payment information
*This information is for direct sales customers. If you have a contract with an agent, please contact the agent sales representative.
Change credit card
If you would like to change your payment credit card, please contact our support center.
Addition / deletion of invoices and billing recipient list destinations
admin We will always send it to the email address of the master administrator. In addition to the admin master administrator, you can add up to 3 arbitrary destinations. It will not be sent to the "spare email address" of the master administrator.

If you would like to add or delete the invoice issuance email address, please contact us with the following information at "invoice@ht.co.jp".
Login ID
Company name
Name of the person in charge
Email address you want to add / delete
Please note that this e-mail address cannot respond to inquiries other than changing the invoice issuance e-mail address.