On the Linkit attendance management screen, please perform the linking and linking with the KING OF TIME employee. The details are given below.
Details
Advance preparation
・Register an employee for each of KING OF TIME and Linkit attendance.
Procedure
1. Click [OAuth Link] on the search screen to move to the link screen with KING OF TIME.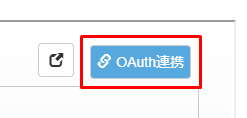 2. Enter the KING OF TIME plenipotentiary administrator ID and PW, read the terms of use and agreement, and then click [Accept].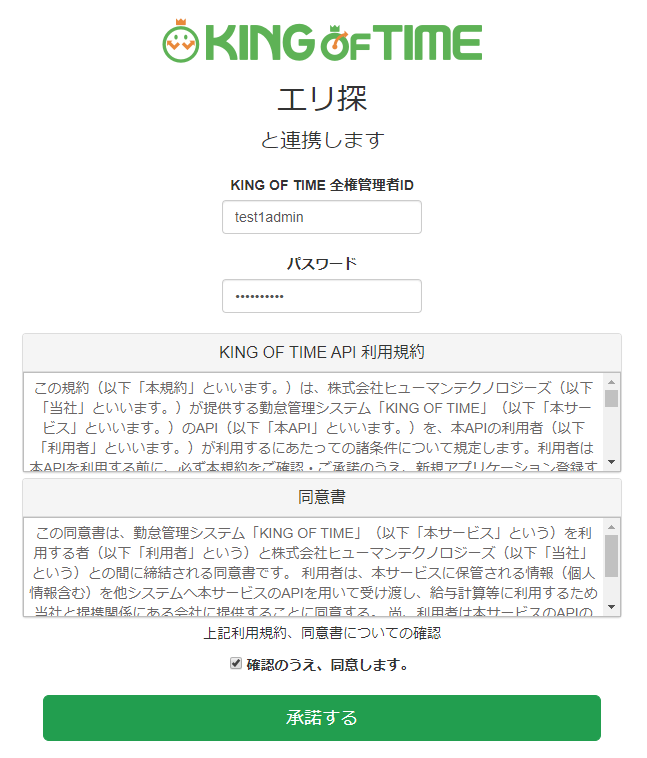 3. After setting up the link, download the list of employees registered in Linkit Attendance on the Linkit Attendance Management screen.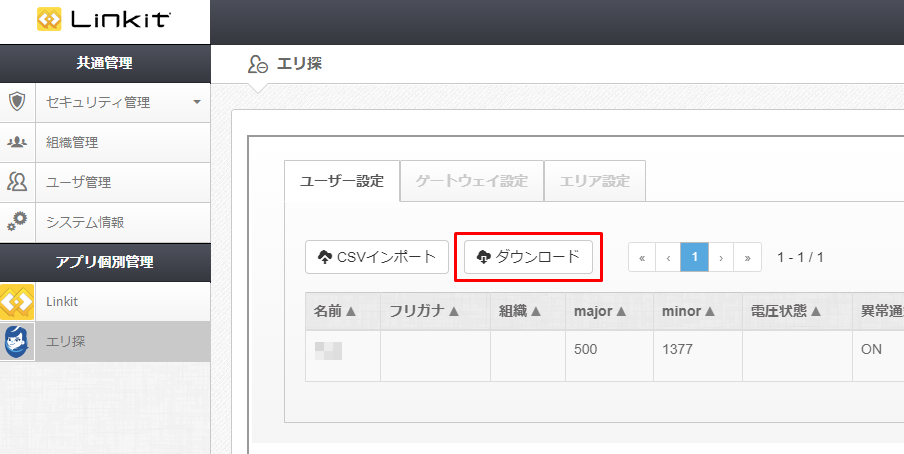 4. "Null character_1" of the downloaded CSV file: Enter the employee code of KING OF TIME in the time attendance ID
"(Blank character_1)", "your name", "user ID", "(blank string_2)", "(blank string_3)", "(blank string_4)"
Blank character _1: Attendance cooperation ID (ID to cooperate with the cooperation attendance system) Example) kot123

Empty string_2: major (major value of beacon used) Example) 500

Blank character_3: minor (minor value of used beacon) Example) 1000

Blank character_4: GW error notification (setting ON/OFF of whether to send GW error notification) Example) true or empty

Note


・Please confirm the employee code in the following procedure.





KING OF TIME management screen> Employees> Employee settings> [Display]




-Please contact Linkit attendance for more information about major/minor values of beacons and GW error notification.
5. Import the edited CSV file into Linkit Time.
This completes the link between the Linkit attendance user and the KING OF TIME employee. Please check if the time recorded by the beacon is reflected on the time card.