Please confirm the following setting method and perform the linked setting.
Cooperation function
By linking the daily attendance data recorded on KING OF TIME to Awamane, you will be able to automatically send alert emails before 28 hours have passed.
Linkage setting method
1. Log in to Awamane> "Update stamp data"> Click [Link] for KING OF TIME linkage.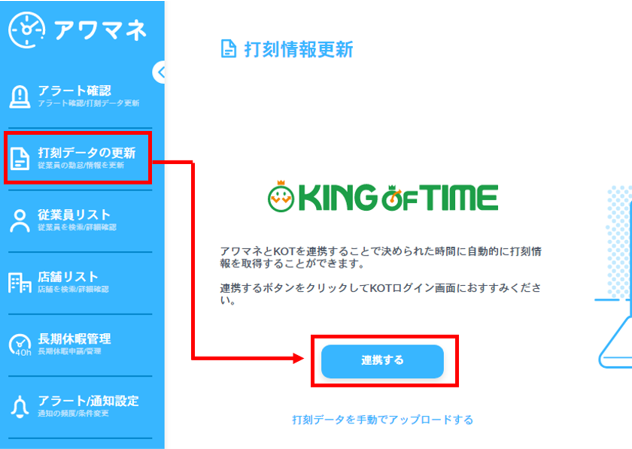 2. When the authentication screen is displayed, enter the login ID and PW of the KING OF TIME plenipotentiary administrator. Please read the terms of use and agreement, check "I agree after confirming", and click [Accept].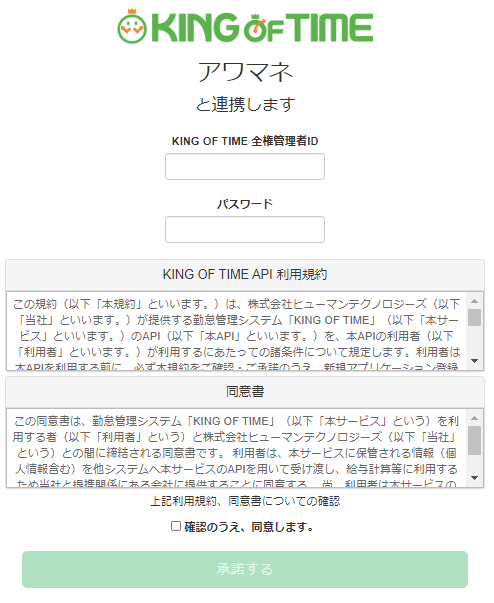 3. If the authentication is successful, the following screen will be displayed.
If the authentication fails, the login ID and password of the all-rights administrator may be incorrect. Please check and enter again.
Cooperation method
Automatic cooperation
Data linkage is automatically performed at 3:00 am every day.
Manual linkage method
If you want to link without waiting for automatic link, follow the procedure below to export the daily data with KING OF TIME and upload it to Awamane.
1. Log in to KING OF TIME> Click "Export / Import" in "Frequently Used Menus" on the home screen> "Create Output Layout" for daily data.

2. [New]> Enter an arbitrary layout name.

3. Set the following 3 items.
Item name output: Output
Quart string: Do not enclose the data in "" "(displayed as 10.00)
Time display format: 60 base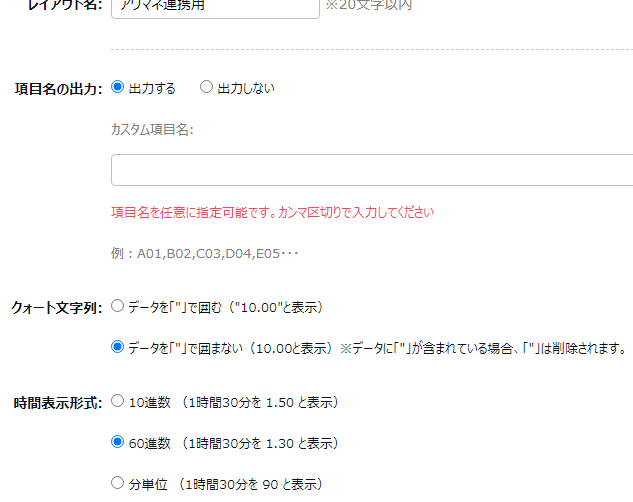 4. Select the following output items and click [Register].
Date and time (no day of the week)
Division code
Division name
Clock-in division code
Workplace division
Employee code
Name
Total work (hrs)
* In no particular order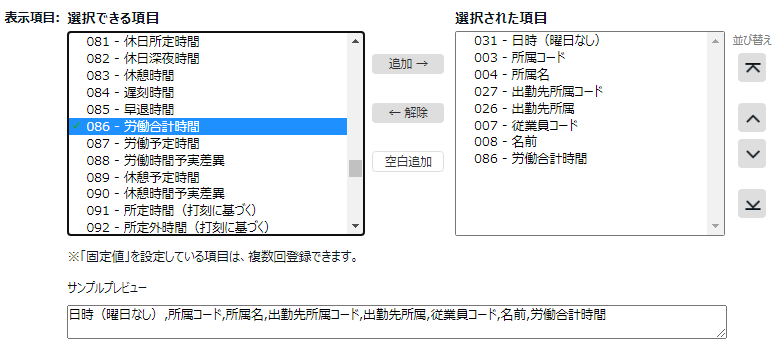 5. Click Export / Import> Daily Data [CSV].

6. Select the output target year / month, affiliation, and employment category, and click [Data Output]. For the output layout, select the layout created in "1." to "5.".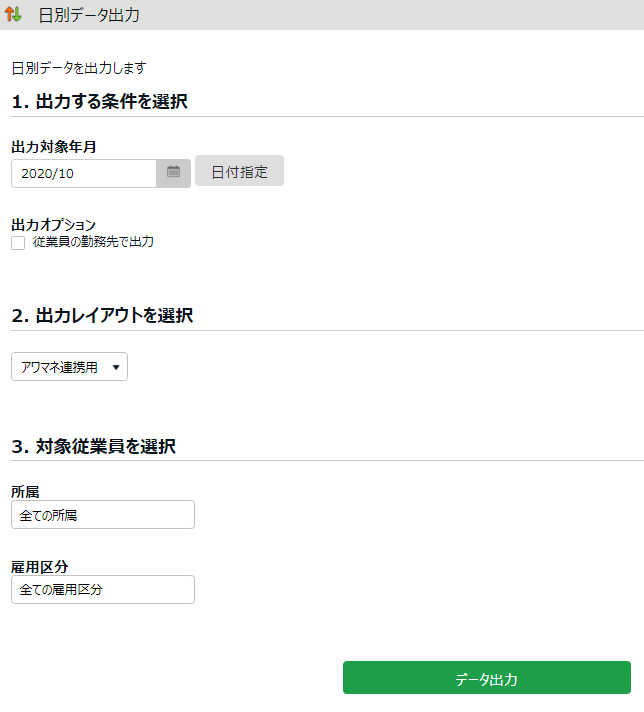 7. On the confirmation screen, check that there are no mistakes in the output target period, affiliation, and employment classification, and then click [Data output].

8. Return to the Awamane screen and click "Update stamp data"> "Upload stamp data manually".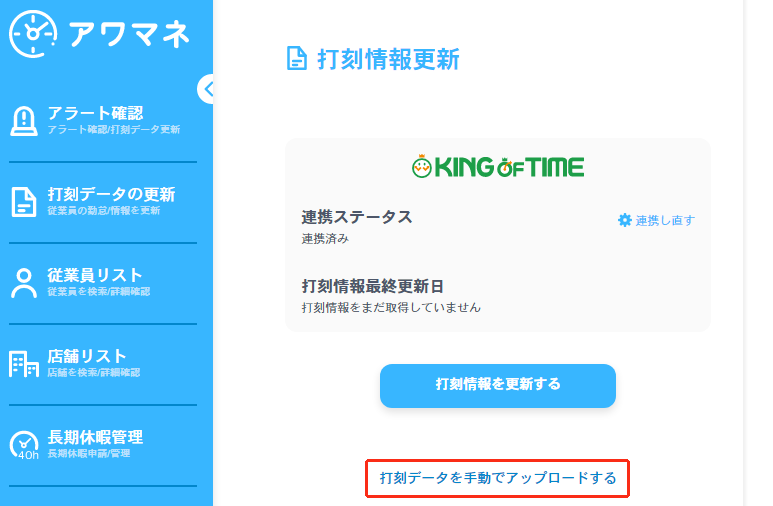 9. Upload the CSV data output from KING OF TIME by dragging and dropping or selecting a file.