Please confirm the following setting method and perform the linked setting.
Cooperation function
You can link by outputting attendance information as CSV data from KING OF TIME and importing it into Cells salary. Payroll can be calculated based on the linked information.
Advance preparation
・KING OF TIMEの「従業員コード」とCells給与の「社員NO.」で、従業員を紐づけます。
If you have set different codes, you can cooperate by registering "Employee No. " of Cells salary in " Other employee management code 1 " of KING OF TIME.
(Settings> Employees> Employee settings> [Edit]> Employment information [Details]> "Other employee management code 1")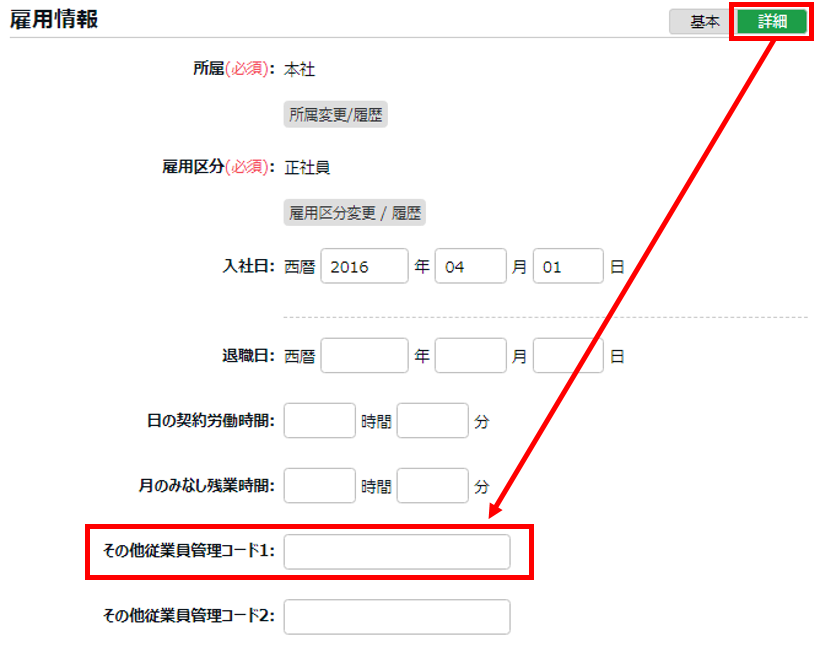 -It is necessary to match the name of the attendance item output by KING OF TIME with the item name of Cells salary. If they do not match, please use the " Custom Data Item Settings " function.
* You can check the items of Cells salary by opening the office file and selecting "Payroll processing" → "Input and calculation".
Cooperation method
1. KING OF TIME management screen > Frequently used menu > "Export / Import" > Click "Create output layout" of [Monthly data output [CSV]].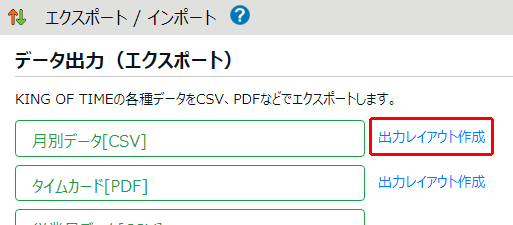 2. [+ New]> Set the output layout.
Layout name : (Enter any name.)
Quart string : Do not enclose the data in "" "
Time display format : (Select "decimal number" or "60 base number" set in Cells salary.)
Display Items : First select Employee Code, then Name, and then select the attendance items that match the Cells salary item. If you are unsure of the items, select all items.
* If "Other Employee Management Code 1" is set in " Preparation ", select "Other Employee Management Code 1" instead of "Employee Code".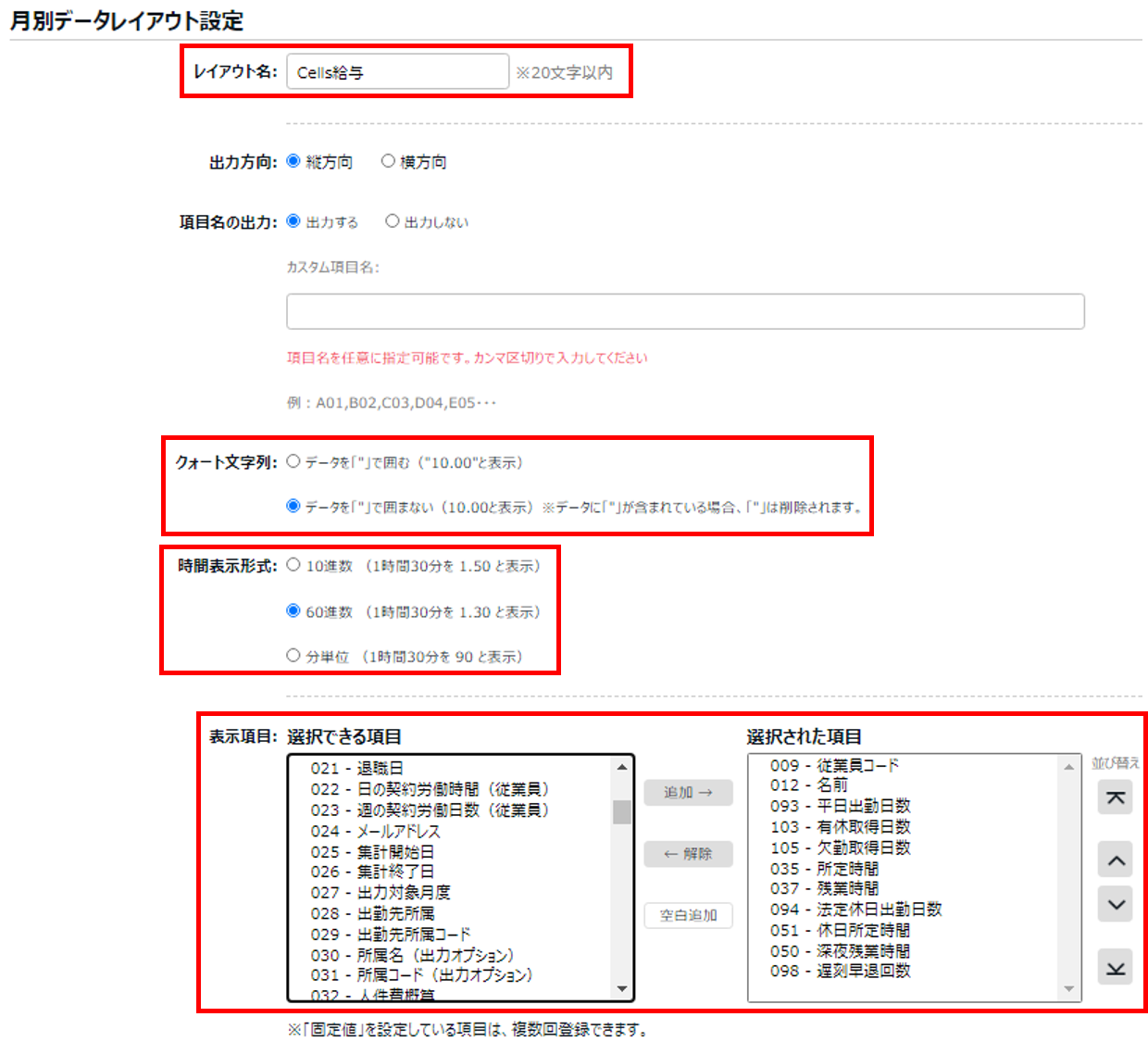 3. "Export / Import"> [Monthly data output [CSV]]> Select the output target year / month, output layout, and output target employee, and click [Data output]> [Data output] on the confirmation screen. For the output layout, select the layout created in "2.".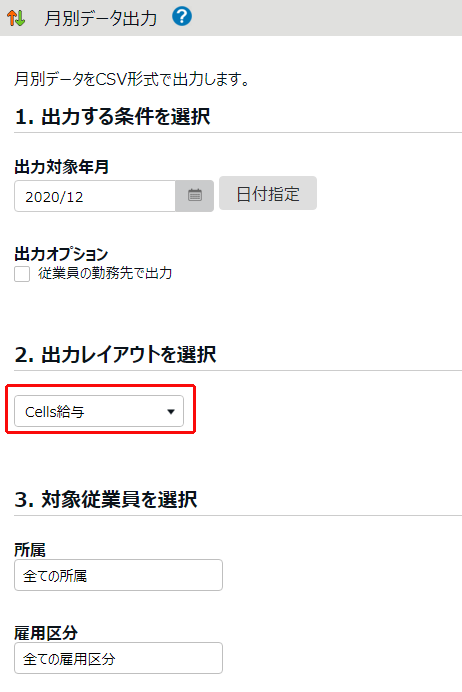 4. Start Cells Payroll, read the relevant office file, and open Payroll> Enter and Calculate.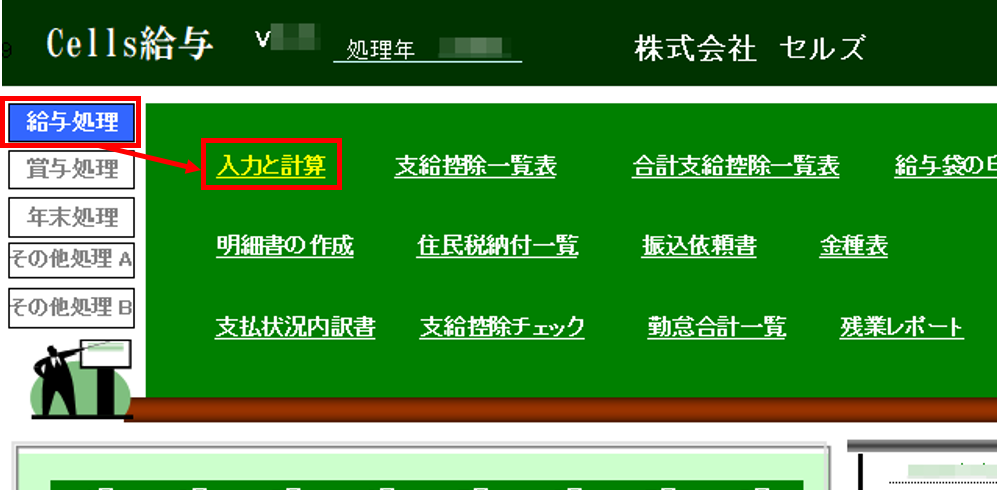 5. Enter the payment date for this month in "Add", "Delete", and "Enter payment date, etc." for this month's payroll target person, and click "Tools".

6. Open the "Read Time Card" tab from "Tools" and click "Import CSV data from other companies".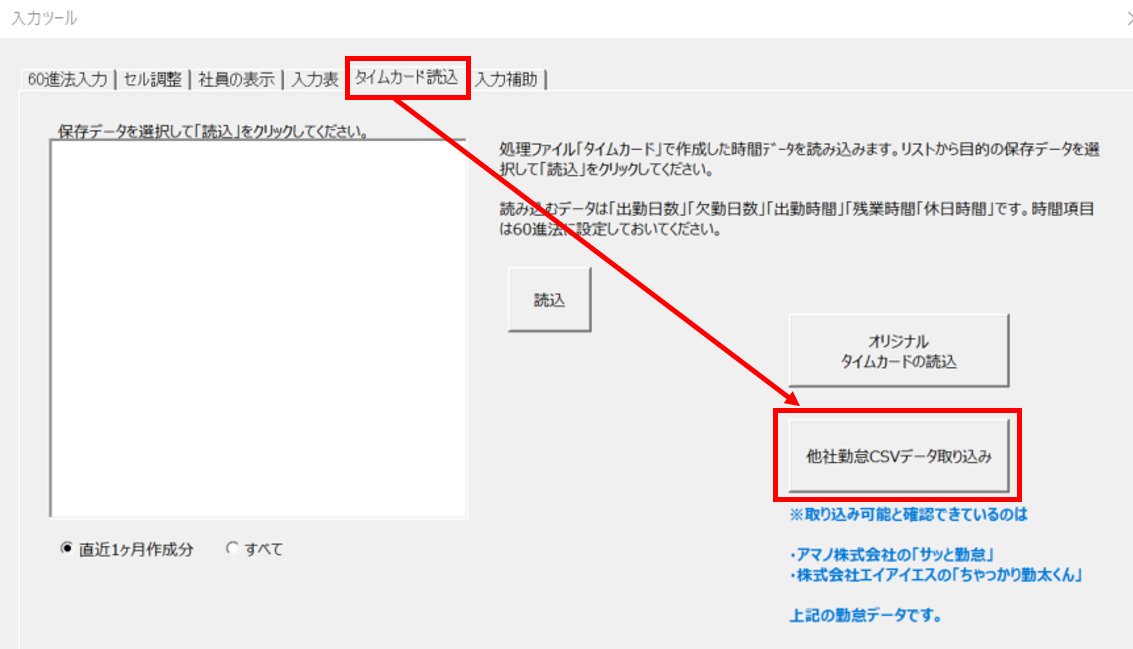 7. From the browse button, select the CSV data to import. Make sure that the CSV data field displayed in the attendance data matches the Cells salary field. If they are different, select from the "▼" pull-down menu.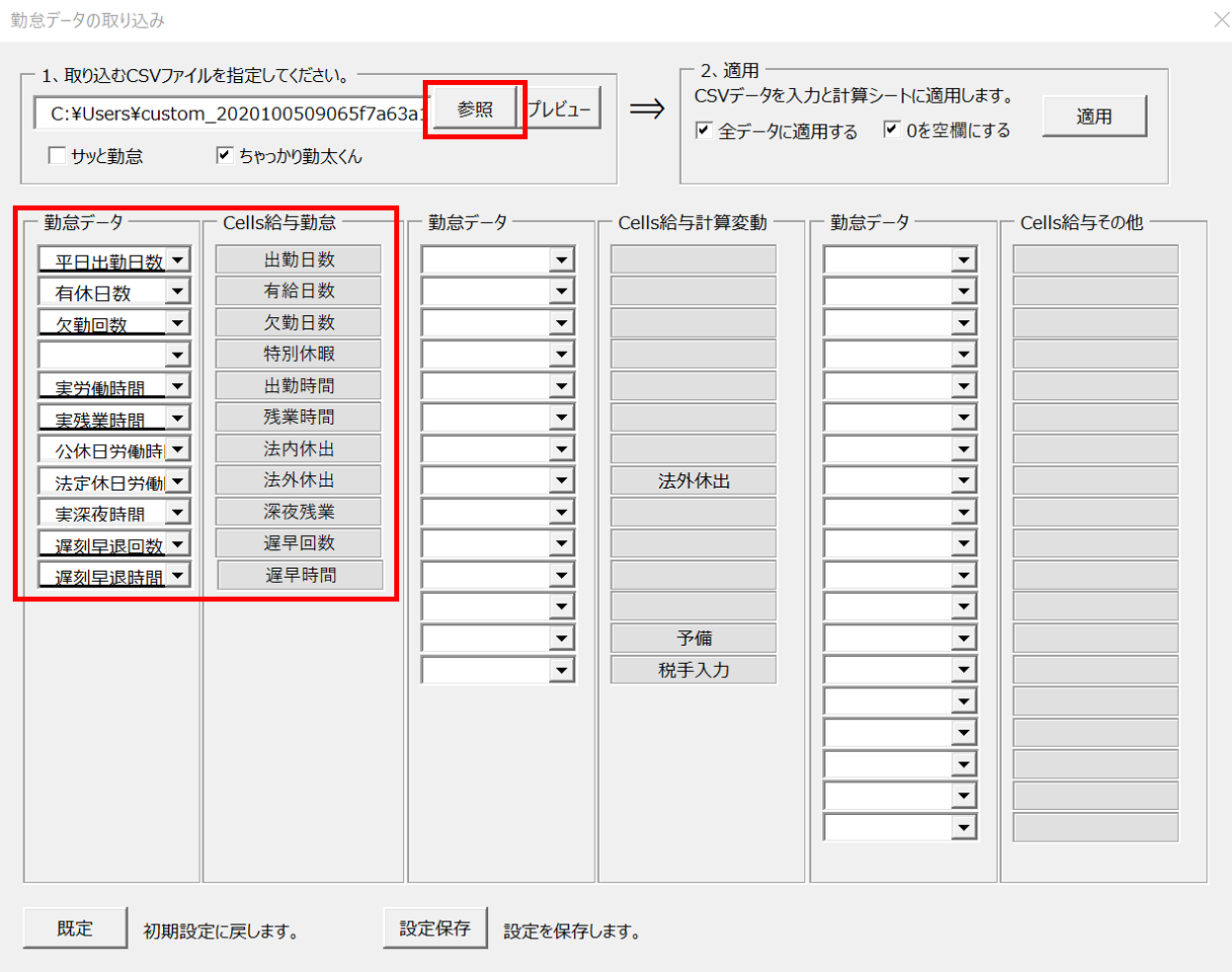 8. Click Apply. Click OK on "Apply attendance data. Are you sure?" And confirm that the attendance data is included in the input and calculation screens.