It is possible to update on the terminal.
If you set "Firmware auto update" on your device, it will check if there is a firmware update when you restart your device, and if there is a new one, it will be downloaded automatically.
* It is assumed that you are connected to the network.
Some devices may not have the "Automatic firmware update" setting set. In that case, please refer to the following procedure and set the automatic update.
Pit Touch Pro main unit operation
1. With the power of the main unit turned on, press and hold the power button for 2 seconds or longer.
2. The function selection screen will be displayed. Tap [Update].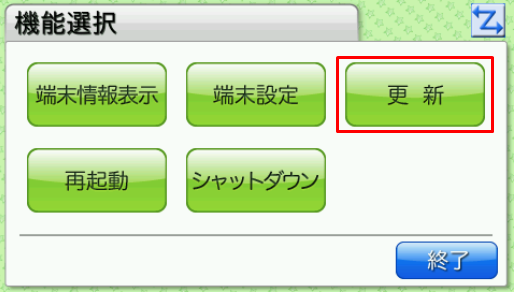 3. On the update screen, tap [Firmware Update].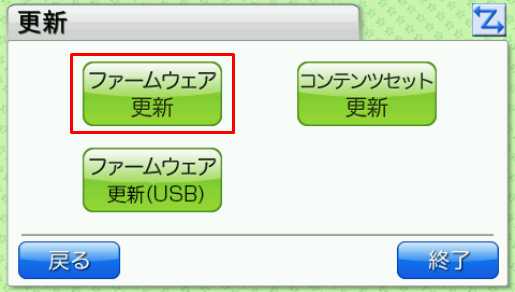 4. Select [Firmware update automatically when restarting or shutting down:] and tap [Finish] (returns to the stamping screen).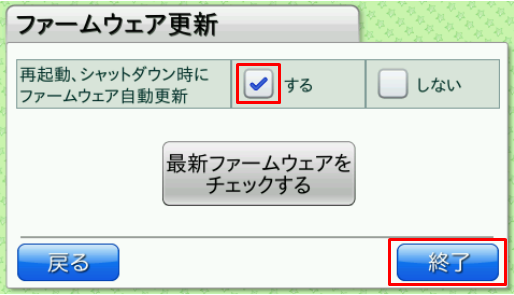 5. Press and hold the power button again for 2 seconds or longer to perform [Restart] on the function selection screen.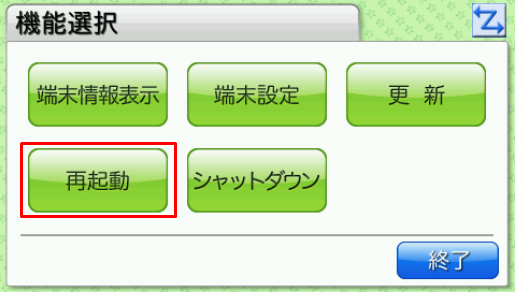 6. When restarting, it will be checked if there is a new version, and if there is a new one, "Firmware is being downloaded" will be displayed, and it will be updated before booting.
Precautions
It takes about 10 to 15 minutes to update. During that time, be careful not to disconnect the power supply or network.
If the communication strength is weak in a Wi-Fi environment, the update may fail. We recommend updating with a wired LAN connection. (Even if the update fails, it will start with the previous version)
Depending on the version of the device you are using, it will be shut down once after the update. In that case, just turn on the power and it will start as the updated version.